Join FairWild and TRAFFIC at the world's largest organic trade fair to celebrate responsible sourcing of wild plants
Nuremburg, Germany, 10th February 2017—BioFach, the world's leading organic trade fair, begins next week and will attract customers, suppliers and manufacturers from across the organic sector to share knowledge and develop new initiatives on the sustainable use of nature's resources.
---
This year's event takes place in Nuremburg between the 15th and 18th of February and marks the seventh time that the FairWild Foundation and TRAFFIC will be present.  
Through the FairWild Standard, the FairWild Foundation provides a worldwide framework for implementing a unique verification system offering guidance and certification for sustainable collection of wild plants, fungi and lichen.
Alongside sustainability assessments and species-specific resource management guidelines, the certification process also assesses benefits for collectors and local communities, ensuring fair pay and working conditions for all involved.
During BioFach, representatives from FairWild and TRAFFIC will demonstrate how the FairWild Standard can support the traceability, quality and safety of certified products, integrated with addressing sustainability concerns. The Standard and certification scheme will be exhibited at stand 4-478.
BioFach participants are also welcome to join FairWild's annual event in the Exhibitor Forum, on Friday 17th February, 12:00 - 13:45 PM (Prag, NCC Ost). The event "FairWild Standard – sustainability solutions for wild-collected ingredients", will see guest speakers from FairWild value chains share their perspectives, with spokespeople from the Organic Herb Trading Company, NATEVA, Neal's Yard Remedies and Traditional Medicinals leading discussions on their experiences of using the FairWild certification system.
In addition to supporting a showcase of the FairWild certification scheme, TRAFFIC will present its FairWild-implementation projects from around the world. These include:
Implementation of the FairWild principles with community organizations in the Bac Kan province of Viet Nam
Piloting FairWild certification in China's Guangxi, Sichuan and Jilin provinces
A project in Europe's Danube region to strengthen joint and integrated approaches and policies for the conservation and sustainable use of protected areas, including the presentation of FairWild principles as an example of sectoral best practice
Representatives attending include Bryony Morgan from the FairWild Secretariat and Anastasiya Timoshyna, TRAFFIC's Programme Leader - Medicinal Plants, and Steven Broad, Executive Director of TRAFFIC and a member of the FairWild board.
For further information on FairWild events at BioFach please check here or download the flyer.  To meet FairWild and TRAFFIC at BioFach, please contact the FairWild Secretariat Enable JavaScript to view protected content. to arrange an appointment at the stand, or simply drop by during the Fair.
---
About FairWild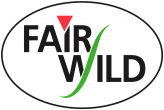 The increasing demand for wild plants—as ingredients for food, cosmetics, well-being and medicinal products—poses major ecological and social challenges. The pressure on potentially vulnerable plant species can endanger local ecosystems and the livelihoods of collectors, who often belong to the poorest social groups in the countries of origin.
As a response to these concerns, the FairWild Foundation is working with partners worldwide to improve the conservation, management and sustainable use of wild plants in trade, as well as the livelihoods of rural harvesters involved in wild collection. TRAFFIC has supported the development of the FairWild Standard, and now hosts the organization's Secretariat under a partnership agreement.