Wild plant project sows the seeds of sustainable harvesting
Bac Kan, Viet Nam, 2nd October 2015—A three-year sustainable wild plant harvesting and trade project launched today in Bac Kan province aims to improve the livelihoods of at least 1,000 low-income households.
---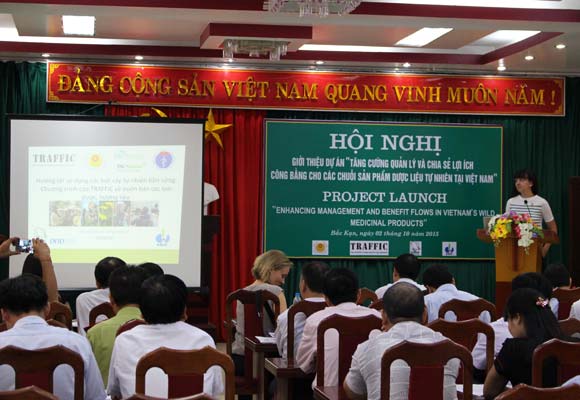 The Enhancing management and benefit flows in Vietnam's wild medicinal plant products project will improve market opportunities and skills in sustainable harvesting practices for local collectors of wild medicinal and aromatic plants (MAPs) in the buffer zones of Ba Be National Park, Nam Xuan Lac Species and Habitat Conservation Area, Kim Hy Nature Reserve, and Ngan Son district. 
The project is a joint initiative of TRAFFIC, the Bac Kan Forest Protection Department (BK FPD), Ministry of Health (Traditional Medicine Administration) and an alliance of DK Pharma and DK Natura, and is supported by a Darwin Initiative grant through UK Government funding and the Keidanren Nature Conservation Fund (KNCF). 
In provinces like Bac Kan, where the poverty rate in 2013 was double the national figure, trade in MAPs can make up as much as 20 percent of household income. Unfortunately, this crucial source of income is threatened by overharvesting and poor market access. 
"When collectors lack the capacity for sustainable harvesting and do not have a fair and steady market for their goods, both biodiversity and quality of life suffer," said Anastasiya Timoshyna, TRAFFIC's Medicinal and Aromatic Plant Programme Leader. 
"This project aims to create the enabling conditions and necessary skills to fill these important needs and to encourage sustainable use of wild plant resources beyond the project area by engaging companies and governmental agencies in Viet Nam." 
Following the principles of the FairWild Standard, an internationally-recognized best practice for sustainable use and trade in wild-collected plants, the project will promote the conservation of MAPs by improving links along the trade chain and building capacity among the local community and government. 
Target species already identified include Jiaogulan Gynostemma pentaphyllum, Alpinia spp, Amomum spp, and Cibotium barometz. The project will conduct resource inventories and support the development of management plans, including population monitoring, to verify over-exploitation is reduced and sustainable use is achieved. 
TRAFFIC and FPD have worked in the area since 2011, initially supported by the Critical Ecosystem Partnership Fund (CEPF) and KNCF, securing engagement with communities and commitments from buyers in purchasing sustainably-harvested products. More than 100 households in seven villages in Xuan Lac and Ban Thi Commune, Cho Don District, Bac Kan Province were trained in sustainable harvesting practices and a management plan for target species was developed. 
During that time, in line with the FairWild values of respect and equitable benefit-sharing, TRAFFIC, the Bac Kan FPD and local collectors have entered into a memorandum of understanding (MoU) with two major pharmaceutical companies, DK Natura and DK Pharma, to create a steady and fair market for local collectors. 
This newly-announced project aims to support further international market linkages for sustainably sourced wild-harvested MAPs. 
"We recognize the inextricable connection between economic and ecological vitality, and understand that the protection of MAPs cannot rely on conservation efforts alone," said Hoang Van Hai Director of the BK FPD. "This project is unique in Viet Nam because it takes a market-based approach to conservation, focusing on beneficiaries along all parts of the trade chain." 
Beyond Bac Kan, the project partners will collaborate with parallel initiatives in Viet Nam, as well as government and non-governmental organizations, to promote project successes and replicate these projects elsewhere. 
Despite increasing threats to public health care systems, traditional medicine practices and low-income livelihoods from over-harvesting and unsustainable trade, little attention is paid to the uncontrolled harvesting and trade in MAPs. By highlighting these issues, the project aims to make MAPs conservation a higher priority in Viet Nam and create a transferrable harvesting and trade model to be applied to these species throughout the country.
---
About FairWild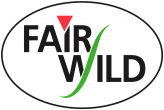 The increasing demand for wild plants—as ingredients for food, cosmetics, well-being and medicinal products—poses major ecological and social challenges. The pressure on potentially vulnerable plant species can endanger local ecosystems and the livelihoods of collectors, who often belong to the poorest social groups in the countries of origin.
As a response to these concerns, the FairWild Foundation is working with partners worldwide to improve the conservation, management and sustainable use of wild plants in trade, as well as the livelihoods of rural harvesters involved in wild collection. TRAFFIC has supported the development of the FairWild Standard, and now hosts the organization's Secretariat under a partnership agreement.