i
The Danube region is a species-rich source of medicinal and aromatic wild plants (MAPs) used for food, aromatic, medicinal, and cosmetics, both domestically and for export.
In all countries of the Danube region, especially in rural areas, collection, use, processing, and trade of MAPs are important contributors to the livelihoods of rural populations. Unfortunately, wild plant populations are globally declining with one in five species estimated to be threatened with extinction in the wild. Commercial overexploitation and unsustainable trade practices are major contributors to this decline. This threatens both natural biodiversity but undermines the livelihoods of local wild plant collectors, who often belong to the poorest social groups.
1 in 5
wild plants are threatened with extinction in the wild

Project LENA is a shining example of how wildlife conservation, the provision of alternative livelihoods and sustainable human development can go hand in hand

Kirsten Palme, Programme Officer – Medicinal Plants, Europe
where we're working and how
There is a large number of local communities in the Danube region currently involved in harvesting of wild plants, including in the vicinity of Natura 2000 sites and nature reserves. Initial discussions held with local communities found an overwhelming level of interest from local communities in creating opportunities for additional income from sustainable harvesting and marketing of wild plant ingredients/products.
The project focuses on protected areas adjacent to the Danube and its tributaries in Hungary, Bulgaria, Slovenia and Serbia, combining workshops and training on sustainable wild plant harvesting with engaging local companies and stakeholders to increase the volume of retailed products containing sustainably collected wild plant ingredients.
guided by the FairWild Standard
The FairWild Standard remains the leading best practice framework for the sustainable collection, trade and use of wild plant ingredients and their derivations. The project is using the FairWild Standard to guide sustainability training and resource management, ensuring local collectors are aware of volumes and species they can collect.
It also protects the workers themselves from unethical trade practices and ensures they're paid a fair salary. It also helps them gain access to the wider market, giving them the tools necessary to sell their ingredients sustainably.
wider benefits derived from sustainable harvesting
Sustainable wild plant harvesting and associated frameworks such as the FairWild Standard provide holistic socio-economic benefits that go beyond the conservation of target species.
The LENA project is a shining example of how sustainable harvesting activities can benefit social development, income generation, community support, and the conservation of wider ecosystems and wildlife species.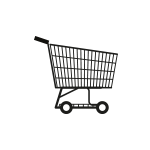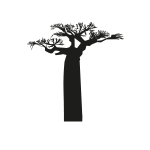 an overview of activities by country
Hungary
We're working in the Szatmár-Bereg Nature Park is located in the northeast of Hungary. The Nature Park aims to support the regional rural development through co-operation with local settlements and enterprises.
So far, we have engaged a wide group of harvesters and communicated the value of nature to local economies. We're running training workshops to help harvesters use sustainable harvesting techniques, as well as helping them to develop products from their wild-collected ingredients.
Bulgaria
The Rusenski Lom Nature Park is located in the northeast of Bulgaria, comprising 3,408 hectares and part of the Protected Area "Lomovete" Natura 2000.
Capacity-building workshops have helped us identify gaps in local knowledge, and develop training and guidance to help local harvesters in wild plant identification, use and trade of particular species, as well as ways to help them gain access to markets involved in wild plants trade. We're involving both harvesters and Bulgarian herbal businesses in the process to support them in sustainable resource management and prodcut development.
Slovenia
The Gorenjska region lies in the northwest of Slovenia. Almost 45% of the territory is designated as a Natura 2000 area. A large part of the region is protected as the Triglav National Park, an area of high, rocky mountains and deep river gorges, karst chasms and sunny Alpine pastures which offers protection to many endemic animal and plant species and the traditions of a traditional alpine way of life.
We're piloting training sessions to local communities and herbal companies who are interested in improving their wild plant resource management, ensuring long-term benefits for collectors involved in harvesting practices. 
Serbia
The Fruska Gora Mountain spreads along the 80 km of ranges between the Danube and Sava rivers, over the southern part of Srem in Vojvodina. For its exceptional flora and fauna, rare nature spots and cultural-historical monuments, Fruška Gora has received the status of the National Park.
Deliblato sands is a large sand area in Vojvodina province of Serbia, between the river Danube and the southwestern slopes of the Carpathian Mountains. The area is rich in floral diversity, it is home to 900 different species of plants which many are considered by international standards rare or endemic to the Pannonian Basin. As with in previous countries, we're running assessments and workshops to establish the needs and knowledge of local harvesters, as well as to identify companies involved in the wild plants trade.
related reports to WILD PLANTS
Explore TRAFFIC reports on the trade in wild plants and the application of sustainability frameworks such as the FairWild Standard.
Visit our resource library for the full TRAFFIC publication archive.