Good Agricultural and Collection Practices integrated with guidelines on collection of wild medicinal plants
Hanoi, Viet Nam, 13th March 2017—30 participants from government agencies and the business sector last week joined a TRAFFIC-facilitated workshop to develop a plan of action to integrate sustainable collection practices for wild medicinal plants into the certification requirements for Good Agricultural and Collection Practices. 
---
Under current Vietnamese legislation (Circular 14/2009/TT-BYT) pharmaceutical companies, manufacturers, and wild plant processors are obliged to follow the World Health Organization's (WHO) Good Agricultural and Collection Practices (GACP) guidelines.
The meeting aimed to align guidance on harvesting of wild plants used in herbal medicine with the GACP guidelines, although the latter mainly focus on technical aspects of cultivation and processing.

Nevertheless, the meeting presented an opportunity to strengthen the existing legal framework to include considerations for sustainable management of resources, quality control of wild harvested medicinal plants, and capacity building for members of the value chain. 

Government representatives included members from various agencies including the Ministry of Health (MoH), the Institute of Medicinal Materials, the Biodiversity Conservation Agency under the Ministry of Natural Resources and Environment (MONRE), the Ministry of Science and Technology and Forest Protection Department staff. Representatives from several pharmaceutical companies, HELVETAS, and the BioTrade Implementation Group also attended.  
We are working with the Ministry of Health and local harvesters of wild medicinal and aromatic plants in Bac Kan province to secure improved quality and sustainable use of these resources following FairWild guidelines
Madelon Willemsen, Head of TRAFFIC's Viet Nam office"Unsustainable harvesting disrupts supplies of these wild plant species and consequently the income they generate for local communities."

"While the GACP gives clear guidance for cultivation and subsequent production of plant resources, due consideration should be given to applying the FairWild principles to help secure sustainable and equitable sourcing of plants from the wild, which would benefit conservation of these resources, sustain local communities' incomes and ensure the quality of the harvested product."

The FairWild Standard provides a holistic approach towards sustainable and responsible collection practices. It outlines requirements for collection and conservation as well as legal and ethical considerations. Furthermore, it also discusses social and fair trade conditions along with management and business stipulations.  

"I'm pleased that we had an opportunity to speak with members from different parts of the value chain to strengthen policies towards sustainable harvesting and trade," said Pham Vu Khanh, Director of the Administration of Traditional Medicine.

"We can improve the sustainable management of medicinal plants while improving the livelihoods of individuals that depend on these resources."
In Viet Nam, TRAFFIC has been improving the collection practices and livelihoods of local harvesters of wild medicinal and aromatic plants in Bac Kan province with funding from the Darwin Initiative. To ensure efforts with local collectors gains traction, TRAFFIC is working with government agencies and the private sector to consolidate policy with practice.
TRAFFIC's participation was supported by the Darwin Initiative project "Enhancing management and benefit flows in Vietnam's wild medicinal plant products", funded by the UK government.
---
About the Darwin Initiative
Funded by the UK Government through the Darwin Initiative.
The Darwin Initiative is a UK government programme with a focus on biodiversity projects. 
About FairWild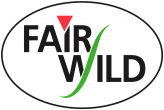 The increasing demand for wild plants—as ingredients for food, cosmetics, well-being and medicinal products—poses major ecological and social challenges. The pressure on potentially vulnerable plant species can endanger local ecosystems and the livelihoods of collectors, who often belong to the poorest social groups in the countries of origin.
As a response to these concerns, the FairWild Foundation is working with partners worldwide to improve the conservation, management and sustainable use of wild plants in trade, as well as the livelihoods of rural harvesters involved in wild collection. TRAFFIC has supported the development of the FairWild Standard, and now hosts the organization's Secretariat under a partnership agreement.