Anti-smuggling Police Gather in Shanghai to strengthen Collaboration in Combating Wildlife Trafficking
Smuggling wild species contraband through Customs is just one of the many routes traffickers take to feed the demand for illegal products. TRAFFIC has been working with Asian and African Customs officials for nearly ten years to increase their ability to apprehend smugglers before they reach their final destinations.
---
Over 40 anti-smuggling representatives from Asia and Africa gathered at Shanghai Customs College (SCC) in July for training and networking on wild species trafficking detection and apprehension techniques.
By sharing tools and expertise with law enforcement, we provide the technical support needed to build momentum for collaboration in combatting wildlife trafficking. TRAFFIC's presence in China and other countries will also contribute to sustaining the cross-continental law enforcement collaboration."
Ling XU, Director of TRAFFIC's China Office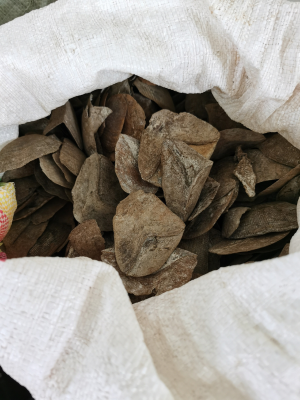 Ling XU shared TRAFFIC's vast experience in developing law enforcement toolkits, such as the Trade in Wildlife Information eXchange platforms TWIX, Wildlife Trade Portal, and Anti-money Laundering (AML).
Given wild species trafficking routes vary and can cross many countries, it is paramount to strengthen cooperation between a wide range of Customs agencies that share intelligence and are equipped with the most up-to-date techniques in identifying and apprehending these offenders.
It was promising to see a wide range of participants from various countries including, China (including Hong Kong SAR), Cambodia, India, Indonesia, Lao PDR, Malaysia, Mongolia, Myanmar, Thailand, Viet Nam, DR Congo, Nigeria, Cameroon, and South Africa, as well as key partner representatives from Singapore National Park, World Customs Organisation Regional Intelligence Liaison Office for Asia and the Pacific (WCO RILO AP), China CITES Scientific Authority. 
The training engaged a cross-section of expertise:
TRAFFIC on AML and WCO Timber Trade Manual.
Dr PING Xiaoge from China CITES Scientific Authority provided identification skills training on commonly trafficked endangered species and products.
Dr Anna Wong from Singapore National Park shared insights about CITES and typical cases of cross-border cooperation.
Igor JAKUPIC from Environment Programme of WCO introduced various skills of investigating wildlife crime.
Representatives of China Customs shared their experiences in handling wildlife crime.
A study tour to the Shanghai Timber Culture Museum (China CITES MA's endangered timber species training center) helped participants visualise and appreciate the importance of wild resources in range countries, a history of their uses, and the risks from overexploitation of CITES-listed timber species from trade and market demand, particularly species from Africa such as Dalbergia spp. and Pterocarpus spp.
Cementing long term partnerships
SCC has been facilitating an exchange programme on capacity building of Asian and African Customs officials for nearly ten years and is an affiliated institute of the General Administration of China Customs (GACC) and the WCO Regional Training Centers in the Asia-Pacific region.
TRAFFIC has been a long-term partner of GACC and SCC and has been deeply involved in the wildlife law enforcement training from the programme's start. This training has further consolidated TRAFFIC's collaboration with the Anti-Smuggling Bureau (ASB), while turning a new page for TRAFFIC-WCO collaboration in China.
---
Notes:
The event was co-hosted by TRAFFIC, World Customs Organization (WCO), and the Anti-Smuggling Bureau of the General Administration of China Customs (ASB of GACC).
---
About Norway's International Climate and Forest Initiative (NICFI):
NICFI supports efforts to reduce greenhouse gas emissions resulting from deforestation and forest degradation in developing countries through efforts to improve forest and land management in tropical forest countries and reduce the pressure on tropical forests from global markets.
About ReTTA

ReTTA is a TRAFFIC project aiming to Reduce Trade Threats to Africa's Wild Species and Ecosystems. The project is funded by Arcadia—a charitable fund of Lisbet Rausing and Peter Baldwin.
About DETER
Germany's Partnership against Poaching and Illegal Wildlife Trade, DETER is supported by the German government's Partnership against Poaching and Illegal Wildlife Trade (in Africa and Asia), implemented by GIZ on behalf of the German Federal Ministry for Economic Cooperation and Development (BMZ) and the German Federal Ministry for Environment, Nature Conservation, Nuclear Safety and Consumer Protection (BMUV.) www.giz.de