Benefitting species and people: the journey towards sustainable and equitable Jatamansi trade
Kathmandu, Nepal, 1st September 2020—a three-year project in Nepal has been helping local harvesters of Jatamansi—a plant used in aromatherapy, cosmetics, and food—to boost their income by increasing the value of their product through sustainable harvesting, improving their international market access and clarifying legal issues around the trade. 
Jatamansi (Nardostachys jatamansi, syn. N. grandiflora) is one of Nepal's most commercially valuable and utilised species: between 100–500 tonnes of rhizomes are harvested from high-altitude Himalayan regions every year. At least 15,000 people across the Himalayan region depend on Jatamansi harvesting for 25% of their annual income. 
---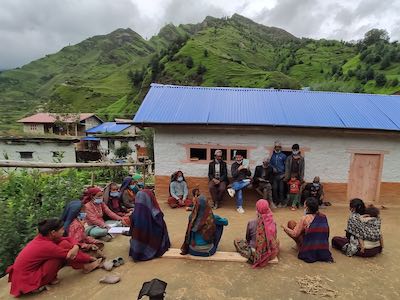 Yet local income generation has been held back by factors such as low rates of value addition, a lack of direct access to international markets (in particular, those favouring sustainable supply chains), as well as an unclear legal situation around its international trade.
A three year Darwin Initiative funded project, Succeeding with CITES: Sustainable and equitable Jatamansi trade from Nepal, has been helping address these challenges, to produce a win-win-win situation for Jatamansi, Nepali harvesters and end users in the aromatherapy, cosmetics, and food sectors.
The project focuses on building capacity in Nepal and creating tools for FairWild Standard best practice implementation, addressing legal barriers to trade, ensuring sustainability of trade, certification for wild harvested Jatamansi and paving the way for scaling up the project.
Successes to celebrate at the end of the project's second year, include:
Supporting people, building capacities 
Jatamansi harvesting groups in the project area have participated in a work to assess the opportunities for implementing sustainable harvesting and accessing international markets.
Representatives from community forest user groups were trained on sustainable harvesting practices and then went on to train nearly 1,000 Jatamansi harvesters (>40% women).
A Jatamansi processing facility in Jumla district has been repaired, allowing for local oil distillation and increasing the potential to add value to harvested roots and boosting local harvesters' income.
Jatamansi exporters were invited to a workshop focussing on building marketing strategies to enter the European market and to show how FairWild certification can support market access for Jatamansi. A selection of them, in particular Himalayan BioTrade Ltd, were supported with ethical buyers' meetings at the BioFach 2020 trade fair. 
Allowing legal trade
Nepal's legislation has been amended, reversing a previous inadvertent ban on exports of CITES-listed species from Nepal, enabling international export of Jatamansi to resume.
The potential of voluntary certification standards, in particular FairWild, to support the implementation of CITES requirements for species such as Jatamansi, was presented to the CITES Conference of the Parties, which made new decisions on trade in medicinal and aromatic plants.
The development of CITES Regulations, which were passed by the Parliament of Nepal, are fundamentally important for the protection and wise use of Nepal's flora and fauna, as well as supporting the livelihoods of many rural communities
Dr. Rajendra K. C., Joint Secretary, Ministry of Forests and Environment
Building knowledge
Information has been compiled on Jatamansi and similar species, helping with identification, and providing reliable information on threats, distribution and altitudinal range, flowering and fruiting times, and uses.
Detailed resource assessments, to establish sustainable harvest amounts of Jatamansi and other associated non-timber forest products (NTFPs) have been carried out through surveys of the project harvest sites and this information used to update local community forest operational plans.
Achieving certification
The FairWild Standard and Performance Indicators have been translated into Nepali, and 1000 copies distributed to community groups, NGOs and others. 
Nepali language training materials have been produced on sustainable collection, occupational health and safety, fair trade and traceability developed.
A registration system has been developed to ensure that all Jatamansi harvesters in the project area are trained in sustainable harvesting and receive the benefits of FairWild premium payments.
Potential FairWild auditors in Nepal have been trained, to facilitate auditing for FairWild certification through in-country capacities
Pre-audit of a producer company (Himalayan Bio-Trade Pvt. Ltd.) carried out, providing a roadmap towards FairWild auditing and certification in 2020.
"These developments pave the way for Nepali harvesters to build resilient trade chains for responsibly harvested and traded Jatamansi, helping to ensure a stable future for Jatamansi and the communities that depend on it", said Anastasiya Timoshyna, Project Leader, TRAFFIC. "As the project enters its final year, we look forward to solidifying current achievements and working towards further successes for Jatamansi and people".
The project helps contribute towards eight of the Global Goals for Sustainable Development (SDGs). The Succeeding with CITES project is led by TRAFFIC, with key implementation in Nepal by ANSAB, and endorsement of the Ministry of Forests and Environment. Other partners include the ProFound – Advisers in Development, the Royal Botanic Garden Edinburgh, FairWild Foundation, the IUCN/SSC Medicinal Plant Specialist Group and Department of Food and Resource Economics (the University of Copenhagen). 
---
About FairWild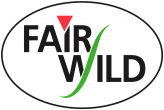 The increasing demand for wild plants—as ingredients for food, cosmetics, well-being and medicinal products—poses major ecological and social challenges. The pressure on potentially vulnerable plant species can endanger local ecosystems and the livelihoods of collectors, who often belong to the poorest social groups in the countries of origin.
As a response to these concerns, the FairWild Foundation is working with partners worldwide to improve the conservation, management and sustainable use of wild plants in trade, as well as the livelihoods of rural harvesters involved in wild collection. TRAFFIC has supported the development of the FairWild Standard, and now hosts the organization's Secretariat under a partnership agreement.
About the Darwin Initiative
Funded by the UK Government through the Darwin Initiative.
The Darwin Initiative is a UK government programme with a focus on biodiversity projects.