Strengthening wildlife law enforcement in Central Africa
Douala, Cameroon, 27th April 2010—a workshop on awareness-raising and capacity building for stakeholders in charge of monitoring and enforcing national legal provisions relating to the conservation / management of wildlife resources took place this week in Douala. 
---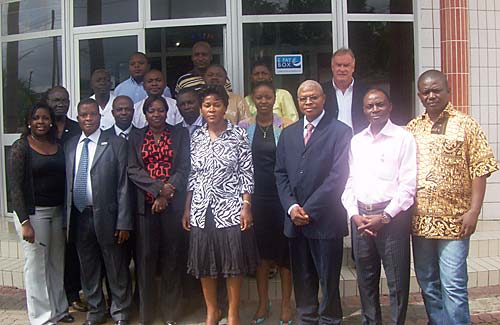 About 20 participants from Central African countries (Cameroon, Central African Republic, Republic of Congo) took part and included representatives from Wildlife Departmetns, Protected Areas and NGOs. They looked at a number of issues regardig the 
Sangha Triangle Area, including relevant legislation, the different stakeholders involved with the region and the monitoring and implementation of relevant legislation.
The workshop took place as part of a project examinging sustainable use and trade in bushmeat in Africa, financed by the French Development Agency (AFD). 
---