i
an invaluable tool in the fight against wildlife crime
The horrific destruction of Africa's wildlife and the intolerable burden illegal trade and corruption place on law abiding citizens is a global tragedy, against which the world must unite.
Although many African countries have taken actions in recent years to help tip the scales against wildlife criminals and international poaching syndicates, all too often enforcement efforts are undermined by a lack of basic resources to enable them to do their job.
A lack of capacity to investigate poaching incidents and carry out careful forensic analysis is hampering efforts to identify wildlife criminals and their modus operandi, and bring those responsible to justice. 
building capacity for wildlife forensics in
Africa + Asia

Giving law enforcement the latest tools to investigate and analyse crime scenes and wildlife samples is essential in fighting back against organised criminal syndicates

Stephanie Pendry, Co-Lead of Data, Research, and Enforcement Support
what is wildlife forensics
Wildlife forensics is concerned with providing scientific evidence to inform investigations into crimes against wildlife, focusing on determining the identity of poached or illegally traded wildlife products, and addressing questions relating to the species, geographic origin, relatedness, individual identity and age of samples.
Our overall goal is to ensure that access to forensic science is available to support wildlife law enforcement in Southern African states, alongside numerous Southeast Asian countries. Aside from country-specific activities, a theme of technology transfer runs through the projects with pilot studies being conducted using cutting-edge, affordable sample analysis platforms for both field and laboratory-based wildlife forensic applications.
wildlife relevant to our forensics work
TRAFFIC and our partner the TRACE Network are working to develop forensics techniques, training and lab tools related to four core species.
i
the TRACE Network
We work closely with the TRACE Wildlife Forensics Network in building capacity, training, and tools associated with wildlife forensics activities in Africa and Asia.
The TRACE network brings together forensic scientists and enforcement agencies in order to exchange information on the latest challenges facing wildlife law enforcement and modern techniques for tackling them.
a selection of objectives by country: AFRICA
Malawi
Malawi currently lacks forensic science capacity for investigating any form of crime, including wildlife crime. It does however have some scientific laboratory capacity for conducting research.
We're providing laboratory equipment and training for investigators, prosecutors and the judiciary to implement a system for crime scene management and evidence processing.
Zambia
Zambia has made significant strides to develop wildlife DNA forensic capacity over the past two years, in response to increasing difficulties in securing prosecutions without definitive proof of species identification.
To ensure this momentum continues, we're working to develop Zambia's capacity for wildlife forensics by building institutional capacity for crime scene training, developing a nationwide prosecutor training programme and supporting international laboratory exchanges and formal staff education.
Zimbabwe
Zimbabwe is a critical regional player in tackling IWT in southern Africa, both in terms of its remaining wildlife populations and central geographic location in relation to smuggling of wildlife and timber products.
Despite having government institutions in place that include Forensic Science and National Parks authorities, consistent engagement with identifiable officers has proved challenging in previous TRAFFIC projects. Our core objective in Zimbabwe is to extend capacity to include DNA forensic testing for species identification through providing training and equipment to wildlife scientists to help develop laboratory capacity for wildlife DNA species identification.
Tanzania
Tanzania is a country of primary concern for the ivory trade and a major trader of pangolins.
We are working to train enforcement agencies in crime scene investigations techniques to build capacity for evidence-gathering during high profile wildlife seizures within the country. We are also facilitating the provision of free DNA forensic testing free-of-charge to Tanzania to support wildlife crime investigations.
a selection of objectives by country: ASIA
Viet Nam
Viet Nam has been identified as a focal country for the rhino horn trade and a country of primary concern in relation to the ivory trade.
Enhancing the collection of DNA evidence from seizures in Viet Nam is a high priority. Hanoi's wildlife DNA forensics laboratory requires technical assistance to implement available geographic tests for rhino, pangolin and elephant samples, which is a focus for our work.
Thailand
Thailand is key to the fight against IWT, with poaching, transnational trade and consumption of wildlife all occurring at high levels within the country.
To enhance the collection and analysis of DAN evidence from wildlife seizures made in the country, we're supporting their forensics laboratory in implementing the latest ivory, rhino and pangolin DNA tests that can identify the geographic origin of large seizures, helping to shed light on trafficking and poaching trends. 
Malaysia
Malaysia continues to be of primary concern in relation its position as a transit hub and source for illegal wildlife products.
Ongoing seizures have cemented its role within global ivory, rhino horn and pangolin trade. Malaysian forensics needs are primarily to establish novel tests at their well established laboratory and receive ongoing mentoring of sample and data analysis. We are also helping to encourage increased wildlife forensics engagement with national enforcement agencies.
related reports and materials
Trade analysis, reports and training modules all form part of the way in which we help support the development of wildlife forensic science for use by law enforcement. View the latest resources here.
Visit our resource library for the full TRAFFIC publication archive.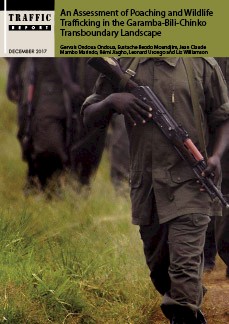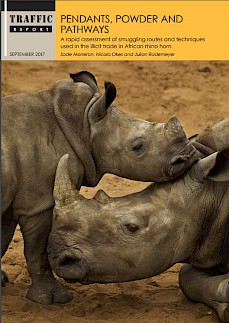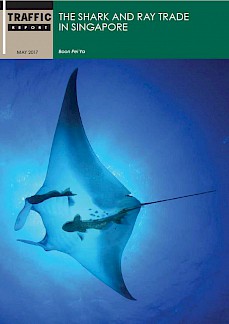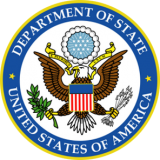 One of our forensics projects working in Southern Africa and Southeast Asia is generously funded by a grant from the United States Department of State.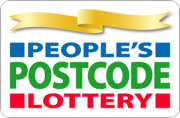 One of our forensics projects working in Southern Africa is generously funded by support received from the players of the People's Postcode Lottery.