i
African Elephant conservation
African Elephants are one of the most heavily poached mammals in the world. Historic and ongoing demand for ivory is the leading reason behind their slaughter, with habitat destruction, fragmentation and rapid human development posing significant threats also.
The African Elephant Loxodonta africana occurs in 18 countries in sub-Saharan Africa, numbering an estimated 350,000 individuals across the continent. Although certain populations in Central Africa are deemed relatively secure, poaching between 2009–2016 saw a 30% reduction in population numbers. As illegal African ivory continues to flood into Asian markets, poaching still poses a severe threat to the survival of elephant populations across the continent.
90% of African Elephants
have been killed in the last 100 years
20%
of African Elephants have been lost in the last decade
approximately 55
African Elephants are poached on the continent every day
5 tonnes
of elephant tusks were seized in airports alone in 2016
415,000
individuals are estimated to remain in the wild today
identifying "at risk" ivory markets
The closure of domestic ivory markets identified as being contributors to elephant poaching or illegal trade has long been a major conservation objective of TRAFFIC's work.
Our offices and staff have made invaluable contributions to facilitating the closure or planned closure of domestic ivory markets in Thailand, mainland China, Japan and Hong Kong—all of which were singled out by TRAFFIC's research and analysis as key areas of concern.
However, market closures on their own will not stop poachers from killing elephants. A huge national and international commitment must be made by governments and enforcement agencies around the world to match the illicit innovation and determination of criminal syndicates.
We are fighting for elephants by training enforcement and Customs agencies on the ground, analysing trade trends and international ivory seizures and advising governments and private companies on strengthened policy to curtail poaching and illegal trade.
evolution of the ivory trade
The global landscape for ivory trade has shifted dramatically following increased international attention to the decimation of many African Elephants populations. Since the year 2000, primary domestic ivory markets in several Asian countries have closed, with European and North American countries following suit.
However, ongoing TRAFFIC investigations have revealed the displacement of such markets to neighbouring countries and territories, and even ivory processing, traditionally conducted in China, now occurring illegally in African nations to avoid detection in transit by enforcement agencies.
related reports to ELEPHANTS
Explore the latest publications, reports and papers from TRAFFIC related to elephant conservation and trade in ivory.
Visit our resource library for the full TRAFFIC publication archive.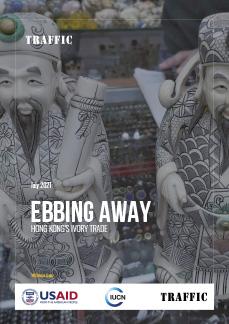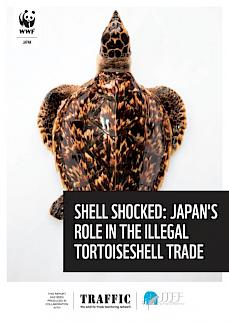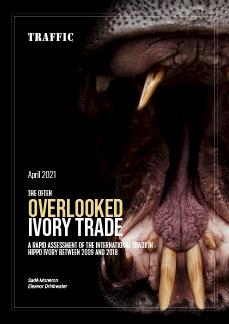 Wildlife TRAPS
Our USAID-funded Wildlife, Trafficking, Response, Assessment, and Priority Setting (Wildlife TRAPS) helps protect African Elephants through the provision of training, tools and forensics support to enforcement agencies, trade monitoring and analysis, and policy advice to governments.

ETIS
The Elephant Trade Information System is a TRAFFIC-managed database of elephant-related seizures and enforcement actions. It was mandated by CITES in 2002 and is still used to analyse illegal trade trends and identify countries/territories of particular concern.