i
reducing the motivation for the consumption of illegal wildlife products
Unsustainable consumer demand for wildlife products is a leading cause for the threats facing many species across the world.
Recently, demand for rhino horn, pangolins and tropical timber in Asia is pushing species to crisis point. TRAFFIC has been at the forefront of innovation within the field of Social and Behavioural Change Communications (SBCC), running various projects with relevant stakeholders targeting specific consumers of a variety of threatened wildlife. Already, we have seen many of these projects show encouraging reach and resonance in their messaging, giving us hope that we can reduce the social, cultural and religious motivations for the consumption of threatened wildlife products.
4%
of residents surveyed in Hanoi and Ho Chi Minh had previously used or bought rhino horn
Social and behavioural change communications are one of the most powerful tools we have in effecting lasting change for threatened wildlife species

Gayle Burgess, Behaviour Change Programme Leader
the focus of our behavioural change projects
the power of behaviour change
The conservation sector has increasingly been harnessing the powerful potential for behavioural science to help change wildlife product consumer choice.
The consumption of many wildlife products is often grounded within deeply ingrained cultural, social, religious or economic motivations. Pangolin scales and rhino horn for example are each consumed for both their perceived health benefits, as well as a display of status or wealth. By identifying the consumer groups behind the consumption of particular wildlife products, and by understanding the reasons which influence these consumer choices, we have been able to develop initiatives which work towards a sustained and transformative change in attitudes.
Powers of Persuasion
Conservation has really only just begun to embrace the powerful potential for behavioural science in helping to bring about change for wildlife product consumer choice.
In this paper Gayle Burgess, TRAFFIC's Behavioural Change Co-ordinator, introduces some of the core behavioural change concepts and theories that can form critical points of reference when designing messages to change consumer behaviour choice.
a selection of our behavioural change projects
rhino horn in Asia
Viet Nam, China and various neighbouring nations are key markets for the consumption of rhino horn.
We're helping to spearhead revolutionary new SBCC approaches to identify, profile and tailor targeted social marketing initiatives to reduce the demand for rhino horn.
Change Wildlife Consumers toolkit
TRAFFIC is at the forefront of developing practical SBCC initiatives based on evidence-based sociological, psychological, economical and marketing research.
We operate a Wildlife Consumers Behavioural Change online toolkit, a platform which hosts open-source research, guidance, documentation, reports, webinars, and discussion forums on everything related to behavioural change. These materials and forums are an invaluable way of helping academics, practitioners, researchers, communicators and campaigners develop the best possible understanding of how to effectively bring about transformative change to help wildlife threatened by unsustainable or illegal consumption. Join the discussion ...
China's Champions of Change
China's Champions of Change is an EU-funded behaviour change project in China which concentrates on reducing the consumption of pangolin products and tropical timber.
China is a major consumer market for wildlife products. Pangolins are prized throughout wide consumer demographics for their perceived social, medicinal and social benefits, including for consumption as a delicacy of for use within Chinese Traditional Medicines.The overall objective of this project is to support China to reduce the demand for endangered species products, including pangolins and tropical timber. 
related news and reports to behavioural change
explore news, materials and recent publications related to our behavioural change projects
latest reports and materials
Behaviour change is an increasingly important discipline within efforts to preserve threatened species. View our latest reports and resources on behavioural change below.
Visit our resource library for the full TRAFFIC publication archive.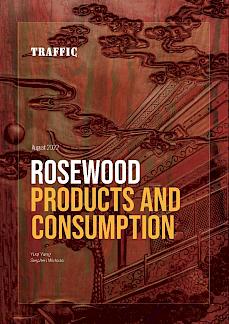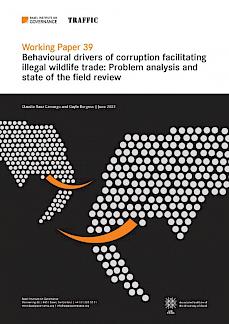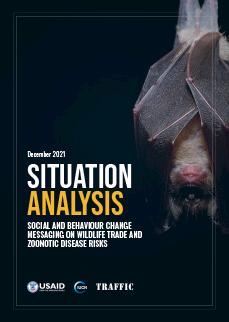 Are you working to reduce consumption of illegal or endagered wildlife products?