WWF and TRAFFIC respond to wildlife crime report
Cambridge UK, 18th October 2012 - A new report on wildlife crime published today by the Environmental Audit Committee (EAC) says improvements have been made since previous findings in 2004, but that wildlife law needs 'fixing' and police need greater support. The report suggests that enforcement of wildlife crime in the UK is suffering due to the short term availability of funds, a lack of proper training and guidance over prosecutions, and unnecessarily complex legislation.
---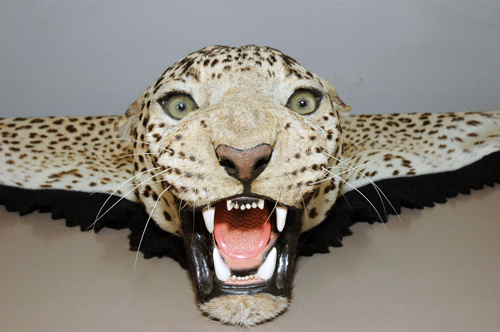 WWF and TRAFFIC gave evidence to the EAC earlier this year and are pleased to see their recommendations reflected in the report. One of the main concerns was the lack of long-term funding for the National Wildlife Crime Unit (NWCU). This unit is responsible for gathering intelligence on wildlife crime and providing analytical and investigative support to police and customs officers across the UK.
Heather Sohl, senior species policy officer for WWF-UK said: "Today, the Committee has rightly acknowledged that the UK has made good progress in the last eight years, but to build on success we need the government to recognise that the NWCU needs long-term funding to help stop wildlife crime." 
"The NWCU's specialist skills are a cost-effective asset that should be protected and developed" the report says. "The lack of certainty about its longer-term funding makes it difficult for the NWCU to recruit, retain and develop specialist staff."
WWF and TRAFFIC have launched an online action to "Protect the Protectors" asking the public to write to their local MPs to help secure the future of this unit and the vital work it does. WWF hopes that the UK government will publicly recognise the importance of the National Wildlife Crime Unit and sustain its funding for next year, as well as agree to long-term funding beyond 2013.
Stephanie Pendry, Enforcement Programme Leader at TRAFFIC, who has worked as part of the unit, said: "I have witnessed first-hand the vital role that this unit plays. In the case of illegal wildlife trade, culprits are often part of wider criminal networks that operate across borders, and cracking down on such trade takes time and joint effort."
Protect the Protectors was part of WWF and TRAFFIC's global campaign to stop illegal wildlife trade. 
---