Wild plants hit the headlines during "FairWild Week"
Cambridge, UK, 29th August 2017–on Sunday the inaugural "FairWild Week" came to a close. This digital event championed the vital need to source wild plants sustainably and highlighted their often-overlooked role as components within increasingly globalised supply chains, as resources for meeting the needs of rural communities, and as ingredients in products we use every day.
---
During the week of 21st – 27th August, FairWild Foundation, in collaboration with TRAFFIC, Pukka Herbs and other members of the FairWild certification scheme, worked to raise awareness among consumers through an online social media campaign.
A variety of videos, web posts and infographics were shared through FairWild's Facebook and Twitter pages, engaging thousands of consumers across the globe.
A series of "Wild Plant Stories" were profiled, to introduce the public to the amazing world of wild plants. Appropriately enough, the week began with liquorice – the first certified species to reach market in 2009, and the FairWild-certified ingredient traded in the largest volume today. FairWild certified liquorice is now sourced from Kazakhstan, Georgia and Spain.
Other species profiled during the week included Frankincense (Boswellia spp.), Bibhitaki (Terminalia bellirica), and Baobab (Adansonia spp.). The plants were chosen to highlight different issues, such as the links between wild collection and conservation at the landscape level – illustrated by the Bibhitaki tree, which is a nesting site for India's Great Pied and Malabar Pied Hornbills. A FairWild certification project spearheaded by AERF India, Pukka Herbs, DICE, TRAFFIC and others has helped local communities to gain benefits from wild collection of Bibhitaki fruit, increasing the incentives to keep the trees and prevent them from being cut down for firewood.
A feature on Sunday 27th highlighted a set of wild plants species known to be threatened by trade – the group of over 28,000 species listed on Appendix II to the Convention on International Trade in Endangered Species of Wild Fauna and Flora (CITES). This international legal framework is a key tool to regulate the trade in species that are being overharvested – and in some cases, may be the only applicable legislation to afford them protection. However, implementation of the legislation is often weak, and many species are not covered.
The profile of CITES species contrasted with the focus earlier in the week on wild collection in Europe where many of the species harvested are not particularly endangered, but the tradition of wild collection itself – and the links with the landscape that it brings – is under threat from the changing socio-economic conditions and increasing urbanization. Despite this, wild collection remains important in many regions and for particular communities, as highlighted by FarWild's news story on Plantamell, a newly certified wild collection operation harvesting Rosa canina in Serbia.
Other media used during the week were videos and cartoons, as well as content from the "Why Go Wild" toolbox [1], such as quizzes and wild plant facts.
Certification scheme licensee Pukka Herbs – a company that uses certified ingredients across their range of herbal teas – made a particular contribution to the campaign, with the production of three videos about FairWild, These were narrated by well-known advocates on social and environmental issues - Joanna Lumley, George Monbiot, and Hugh Fernley-Whittingstall.
Bryony Morgan, Executive Officer of the FairWild Secretariat, said, "We are so appreciative of all the efforts that have gone into the campaign. We would particularly like to thank those who lent their voices to wild plants through the creation of the FairWild videos – reminding us that as wild plants cannot speak up for themselves, we all have the responsibility to shout loud for FairWild!"
"It was so wonderful to see so many of our certification scheme members and other collaborators getting involved in the awareness campaign. Of course, now we need to plan ahead for FairWild Week in 2018 – we already have some ideas!"
The online event was co-ordinated by TRAFFIC, a partner of FairWild Foundation and host of the FairWild Secretariat.
Marcus Cornthwaite, TRAFFIC's Communications Officer, said, "It was a privilege to be involved in FairWild Foundation's inaugural awareness-raising event."
"In line with TRAFFIC's mission to ensure that the trade in wild plants and animals is not a threat to the conservation of nature, we were very keen to help in communicating the plight of wild plants, and of the FairWild Standard as a tool that can help ensure they are harvested and used responsibly."
The trade in wild harvested ingredients is booming worldwide, with the volume and value increasing year on year. Between 1999 and 2009 the trade in medicinal and aromatic plants (HS 1211) increased nearly 20% to exceed 500,000 tonnes, and has continued to increase [2].
It is estimated that some 60,000 plant species are used worldwide for their medicinal properties alone. However, wild plant populations are under threat with 1 in 5 plant species thought to be at risk of extinction in the wild [3].
Consumer awareness is vital – but now the pressure must be on the industry to respond, to look into their supply chains and establish partnerships with wild ingredient producers, for sustainable and ethical trade relationships and to ensure stewardship of the resources. As consumers, we all have the responsibility to ask questions, and make good choices in deciding which products to purchase
Marcus Cornthwaite, Communications Officer at TRAFFIC
Over 20 companies are now engaged with the FairWild certification scheme, many of whom participated in FairWild Week by sharing information on wild plant sustainability issues, both online and in-store, and organizing quizzes and competitions for their customers to get them engaged on FairWild.
Morgan commented, "Since the current version of the FairWild Standard was published in 2010, we have seen some great progress with industry getting on board and adopting the principles. The volume of ingredients certified and number of products reaching market has gradually increased, and we are proud of everyone who has worked so hard to make it happen.
"However, given the scale of the trade, this is still just a drop in the ocean – we need to see everyone getting involved and taking action on sustainable wild plant sourcing. We would urge consumers to ask their favourite brands what sustainability practices they have in place and find out more about how the products they use are made. Look out for FairWild Week in 2018!"
---
Notes:
To keep updated on FairWild, don't forget to join us on facebook and twitter and subscribe to our mailing list for the latest news. 
If you would like to support our work and become a "Friend of FairWild", donations are always very welcome.
[1] The WhyGoWild website is managed by TRAFFIC
[2] UN Comtrade data. Exports of medicinal and aromatic plants (HS code 1211) were 418,000 t in 1999, and 501,000 t in 2009.
[3] Brummitt NA, Bachman SP. 2010. Plants under pressure—a global assessment: the first report of the IUCN Sampled Red List Index for Plants. Kew, UK: Royal Botanic Gardens.
---
About FairWild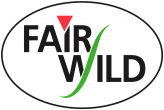 The increasing demand for wild plants—as ingredients for food, cosmetics, well-being and medicinal products—poses major ecological and social challenges. The pressure on potentially vulnerable plant species can endanger local ecosystems and the livelihoods of collectors, who often belong to the poorest social groups in the countries of origin.
As a response to these concerns, the FairWild Foundation is working with partners worldwide to improve the conservation, management and sustainable use of wild plants in trade, as well as the livelihoods of rural harvesters involved in wild collection. TRAFFIC has supported the development of the FairWild Standard, and now hosts the organization's Secretariat under a partnership agreement.