Level Up For Tiger Protection: Huya Launches 'Protect Our Home Planet' Campaign Ahead Of Lunar New Year
BEIJING, China 19 Jan 2022 - A leading game live streaming platform in China takes its corporate-social-responsibility to the next level by officially launching the 'Protect Our Home Planet' Campaign. Partnering with TRAFFIC, IFAW, and the China Wildlife Conservation Association (CWCA), Huya aims to raise public awareness to combat illegal wildlife trade online during the year of the Tiger.
---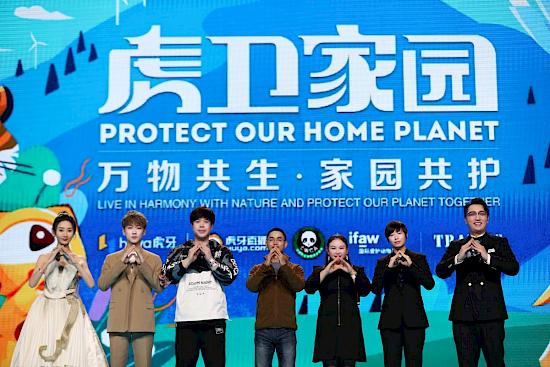 China has increasingly focused on ecological civilization, biological diversity, and sustainable development in recent years. The live-streaming company Huya wants to use its influential status and its platform as a digital hub to promote wildlife conservation and reduce illegal online trade.
To actively respond to the calling of building a beautiful home and achieving sustainable development, support biodiversity and fight against the illegal wildlife trade, Huya initiated the Campaign in collaboration with CWCA, IFAW and TRAFFIC, contributing to the goal of conserving the ecological environment and the planet. We sincerely hope to establish an environmentally and socially responsible live streaming platform with the collaborative efforts from live stream hosts, users, volunteers, non-profit organisations and others, so that we can work together to achieve the goal of fostering a positive online space and living in harmony with nature."
Meng LI, Senior Vice President of Huya
The company has a dedicated CSR team and pays close attention to issues like biodiversity conservation, habitat protection, and online illegal wildlife trade and utilises innovative ways to encourage platform users and the public to participate in wildlife conservation.
"This campaign echoes the theme of 'Ecological Civilization: Saving a One Shared Planet for All Life on Earth,' at the 15th meeting of the Conference of the Parties to the UN Convention on Biological Diversity. As the Year of the Tiger arrives, we hope that this Campaign will turn into a success of joint efforts across sectors to advance biodiversity conservation and an innovative and open platform to welcome participation from various organizations and people from all walks of life," said Chenyue MA, IFAW China Program Manager.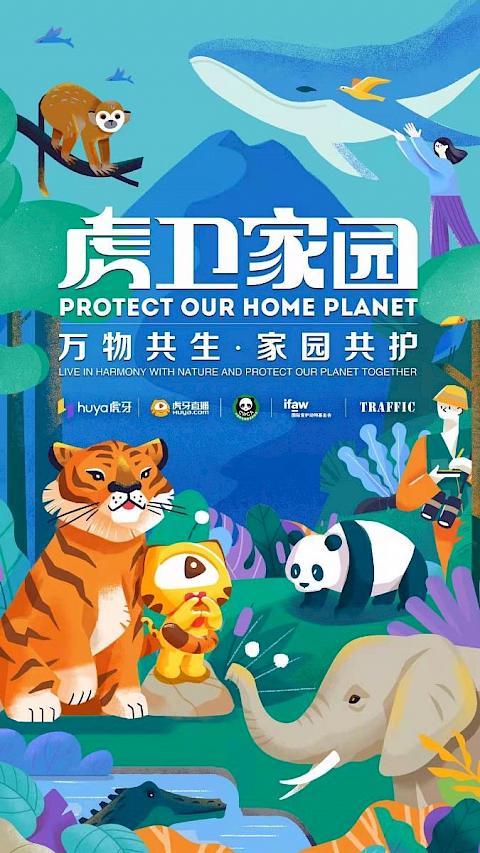 Huya will collaborate with key nature reserves to launch 100 episodes of live streaming series that will cover five main themes, including 'Stories of Wildlife Conservationists,' 'Back to the Sky,' and 'Knowing Our Endangered Friends'. Relevant experts from CWCA and TRAFFIC will share the science and stories through live streams – actively engage with audiences to improve their knowledge of endangered species and how they can support conservation efforts.
Ling XU, Director of TRAFFIC China, noted that biodiversity lays the foundation for the survival of humanity and sustainable development. "Corporate social responsibility is more crucial than ever.
As a member of the Coalition to End Wildlife Trafficking Online, Huya has not only actively pushed forward a positive online environment but also built connections with relevant parties to encourage more of the public to participate in biodiversity governance and conservation and in turn, reduce the demand for illegally traded wildlife."
Ling XU, Director of TRAFFIC ChinaThe Campaign will invite 100 live streamers from the Huya platform and create online events that further promote the harmonious relationship between humans and nature to encourage sustainable development through art.
Last year, to mark Global Tiger Day 2021, TRAFFIC and the China Wildlife Conservation Association collaborated with Huya, a new member of the Coalition To End Wildlife Trafficking Online, to launch a similar live-streaming drive called 'Protecting the King in the Forest.' This year, Huya plans to launch an online art festival on Global Tiger Day, presenting unique content, including ethnic songs and dance shows. There are also plans for another art festival at the beach in Zhuhai, China, focusing on whale conservation and sustainable development for human livelihoods.
Huya will also mobilise its registered volunteer team on the platform to publicise the relevant laws and regulations of wildlife protection and knowledge about preventing illegal wildlife trade online. Along with other Coalition To End Wildlife Trafficking Online members, the company is developing the 'AI Guardian', an automated software used  to identify wildlife crime information on the platform.
Its very encouraging to see a private sector enterprise utlise its influential position to publicise the relevant laws and regulations of wildlife to prevent illegal wildlife trade, not only on online platforms but attempt to change unsustainable social norms within Chinese society."
Ling XU, Director of TRAFFIC China
TRAFFIC stands ready to support Huya to carry out campaigns to fulfil their corporate social responsibility and continue to help Huya's security staff to increase their capacity on preventing and detecting IWT in their platform and promote the collaboration between Huya and law enforcement.
---
Notes:
This activity is jointly funded by the Critical Ecosystem Partnership Fund (CEPF) through the project "Reducing wildlife trafficking across logistics supply chains and online platforms".
About HUYA Inc.
HUYA Inc. is a leading game live streaming platform in China with a large and active game live streaming community. The company cooperates with e-sports event organizers, as well as major game developers and publishers, and has developed e-sports live streaming as one of the most popular content genres on its platform. The company has created an engaged, interactive and immersive community for game enthusiasts of China's young generation. Building on its success in-game live streaming, Huya has also extended its content to other entertainment content genres. Huya's open platform also functions as a marketplace for broadcasters and talent agencies to congregate and closely collaborate with the company.
---
About CEPF

The Critical Ecosystem Partnership Fund (CEPF) enables civil society to protect the world's biodiversity hotspots—biologically rich ecosystems that are essential to humanity, yet highly threatened. https://www.cepf.net/
About IFAW (International Fund for Animal Welfare)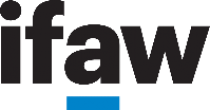 The International Fund for Animal Welfare is a global non-profit helping animals and people thrive together. We are experts and everyday people, working across seas, oceans, and in more than 40 countries around the world. We rescue, rehabilitate and release animals, and we restore and protect their natural habitats. The problems we're up against are urgent and complicated. To solve them, we match fresh thinking with bold action. We partner with local communities, governments, non-governmental organisations and businesses. Together, we pioneer new and innovative ways to help all species flourish. See how at ifaw.org.
About CWCA (China Wildlife Conservation Association)

CWCA is a wildlife conservation organization that has the most extensive representativeness in China. It is devoted to promoting the cause of wildlife conservation in China and to conserving and rescuing rare and endangered species. By the end of 2012, CWCA has developed 774 organization members s at all levels, with more than 0.35 million individual members. (http://www.cwca.org.cn).