Leading Tech Companies Unite to Stop Wildlife Traffickers
San Francisco, USA, 7th March, 2018—The world's leading e-commerce and social media companies are joining forces with Tencent, TRAFFIC, World Wildlife Fund (WWF) and the International Fund for Animal Welfare (IFAW) to render online platforms and apps inoperable for wildlife traffickers to trade in endangered and threatened species.
---
Today, 21 tech companies from North America, Asia, Europe, and Africa came together as the first-ever Global Coalition to End Wildlife Trafficking Online. 
As members of this coalition, tech companies pledge to work together to reduce wildlife trafficking across platforms by 80% by 2020. In collaboration with WWF, TRAFFIC, and IFAW, each company will develop and implement policies to help end wildlife trafficking online.
Bringing these industry giants together is the best shot at systematically closing the open web to wildlife traffickers. These sites are unwittingly being abused by criminals that are making a killing from selling rare species and products made from their parts. Inconsistent policies across the web invariably create a 'whack-a-mole' effect, where ads may be removed from one site just to pop up somewhere else. These companies see the problem and are uniting to ensure an internet where traffickers have nowhere left to turn
Crawford Allan, Senior Director, Wildlife Crime at TRAFFICIt takes just minutes to find dubious wildlife for sale online, including everything from trinkets like elephant ivory carvings to live animals like tiger or cheetah cubs. These sales are generally illegal and in breach of a site's rules. However, the Internet's global connectivity and relative anonymity of sellers, combined with rapid transport, enable wildlife traffickers to buy, sell, and ship animals and wildlife products with just a few clicks. As more traders and consumers move online globally and traditional physical markets for wildlife trade become more obsolete, it is a critical time to ensure that social media and e-commerce platforms cannot be exploited by the loopholes to detection created by wildlife traffickers.
"Tencent has always adopted a zero tolerance towards illegal wildlife trade on its platform and a direct portal enables users to report suspected wildlife trafficking on Tencent's WeChat platform under our 'Tencent for Planet' project," said Shu Mengying, Manager of Tencent Security Management Department. 
"In addition, the launch of 'Illegal wildlife and products' reporting on Tencent's QQ is a great innovation among instant messaging products, while we also encourage users to participate in and support online wildlife conservation activities through various forms of education." 
The annual value of wildlife crime is as much as $20 billion, according to the Convention on International Trade in Endangered Species of Wild Fauna and Flora (CITES). More than 20,000 African Elephants are illegally killed each year for their tusks, and nearly three rhinos are poached each day in South Africa alone for their horns. Countless species are under threat from trafficking, accelerated by online access to consumers, most of whom are unaware that the product they are buying could be devastating species populations and funding crime gangs. Addressing this issue in partnership with these companies is a critical step toward ensuring a world without rhinos, elephants and thousands of other creatures does not become a reality.
The founding members of the Global Coalition to End Wildlife Trafficking Online are Alibaba, Baidu, Baixing, eBay, Etsy, Facebook, Google, Huaxia Collection, Instagram, Kuaishou, Mall for Africa, Microsoft, Pinterest, Qyer, Ruby Lane, Shengshi Collection, Tencent, Wen Wan Tian Xia, Zhongyikupai, Zhuanzhuan and 58 Group, convened by TRAFFIC, WWF and IFAW. 
"This is another significant move following the Chinese Internet companies' coalition led by Baidu, Alibaba and Tencent (BAT) established last November in Beijing[1]," said Zhou Fei, Head of TRAFFIC's China Office. 
"TRAFFIC and WWF are supporting Chinese internet companies to share innovative experiences through this global coalition as part of global collective efforts to address wildlife cybercrime." 
TRAFFIC's facilitation of the establishment of the global internet companies' coalition was supported by the UK Government through the Illegal Wildlife Trade Challenge Fund.
---
Notes:
[1] Chinese Internet Companies announced the formation of an alliance to combat wildlife cybercrime on 22 November 2017 in Beijing, China. The move was initiated by three China-based internet giants—Baidu, Alibaba and Tencent, and joined by an additional 8 Chinese internet companies. The establishment of the alliance was supported by Chinese government authorities including the State Forestry Administration (SFA), CITES Management Authority of China and China Cyberspace Administration. TRAFFIC serves as secretariat of this coalition.
---
WWF

WWF is an independent conservation organization, with over 30 million supporters and a global network active in over 100 countries. WWF's mission is to stop the degradation of the Earth's natural environment and to build a future in which humans live in harmony with nature, by conserving the world's biological diversity, ensuring that the use of renewable natural resources is sustainable, and promoting the reduction of pollution and wasteful consumption. Visit www.panda.org/news for the latest news and media resources and follow us on Twitter @WWF_media.
About IFAW (International Fund for Animal Welfare)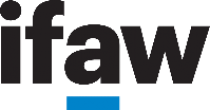 The International Fund for Animal Welfare is a global non-profit helping animals and people thrive together. We are experts and everyday people, working across seas, oceans, and in more than 40 countries around the world. We rescue, rehabilitate and release animals, and we restore and protect their natural habitats. The problems we're up against are urgent and complicated. To solve them, we match fresh thinking with bold action. We partner with local communities, governments, non-governmental organisations and businesses. Together, we pioneer new and innovative ways to help all species flourish. See how at ifaw.org.