Kota Kinabalu hosts "Heart of Borneo" Judiciary Workshop
Kota Kinabalu, Malaysia, 18th November 2009—From 18-19 November a regional judiciary workshop on wildlife crime is taking place in Kota Kinabalu, Sabah, Malaysia, the first of its kind held on the island of Borneo.
---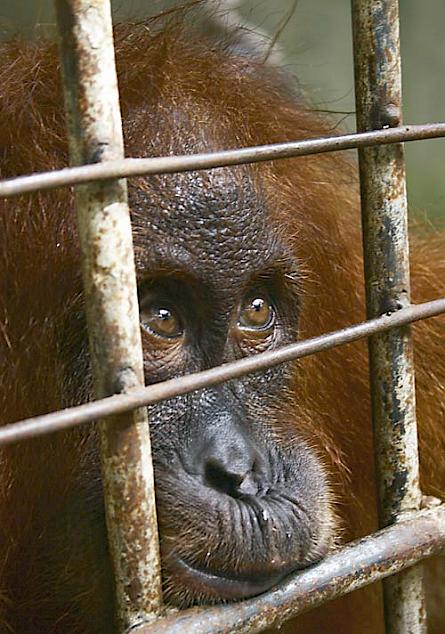 Representatives from the Malaysian, Indonesian and Bruneian Courts and Attorney General's Offices will participate in discussions on mutual legal assistance, enforcement and the prosecution of wildlife crimes, as part of the judiciary's commitment to tackle organized poaching and trafficking of wild animals and plants in Borneo.
The workshop has been organized by TRAFFIC Southeast Asia and Sabah Wildlife Department and supported by WWF-Heart of Borneo Initiative, and funded by the US State Department.
The illegal trade of wildlife is a major threat to Borneo's biodiversity, from species little known to the public like pangolins, through to high profile animals like the orangutan.
"Illegal trade in wildlife benefits only a few individuals, but the resulting loss of biodiversity will affect many for generations to come," said Chris R. Shepherd, Acting Director of TRAFFIC Southeast Asia.
"The support of the judiciary is crucial in the battle against wildlife crime."
"Support from all levels is really needed to effectively protect our wildlife resources," said Mr Laurentius Ambu, the Director of Sabah Wildlife Department. 
"People who are involved in wildlife crime must realise that their actions is tantamount to robbing our future generations of their rich natural heritage.
"While punishment may be an immediate consequence of their wrongdoings, they must think of the far more severe punishment to be handed to their future generation for the crime the wildlife offenders are committing today".
"They must stop their illegal activities before it is too late to do so. Otherwise, the future generation of Sabah will inherit an impoverished heritage"
Dr Rahimatsah Amat, Chief Technical Officer of WWF-Malaysia (Borneo Programme) added that "Illegal wildlife trade is not due to poverty, but affluence".
Workshop participants will benefit from presentations by the CITES Management Authorities, Attorney General Offices', Police and Customs from Malaysia, Brunei Darussalam and the Republic of Indonesia.
Two additional workshops on enforcement and an additional forum have been scheduled under WWF's Heart of Borneo Initiative for 2010.
---