Funding wood forensics could curb corruption in timber trade and help save global forests from illegal trade
Governments committing to the COP26 Global Forest Finance Pledge must fund initiatives such as wood forensic science to combat the illegal timber trade, which contributes to deforestation of biodiverse ecosystems vital for climate adaptation and mitigation.   
---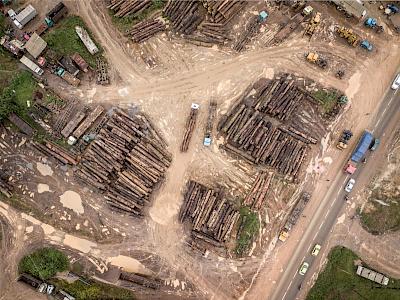 "Wood forensic science has the potential to detect illegal trade of products along timber supply chains which would protect one of humanity's greatest assets for biodiversity and climate change mitigation. Governments need to listen to calls from organisations and within the international timber industry for funding along with incentivising global legal trade framework for tropical forest supply chain governance." TRAFFIC's Senior Forest Advisor Chen Hin Keong
This week, the 57th International Tropical Timber Organization (ITTO) Summit discusses the shift in the world's economic landscape caused by the pandemic and the challenges this caused for manufacturing and trade in the sector – especially countries with large export-oriented forest industries. While peoples' incomes are a post-pandemic priority, businesses and governments should use this as a vital opportunity to invest in methods to tackle corruption in the forestry sector.
"Wood forensic science can help combat the corruption that is prevalent in the illegal timber trade. It uses scientific tests to enable law enforcement agencies around the world to verify the species and geographic origin, in turn, helping to detect fraud, strengthening the rule of law, and curbing the supply of illegal timber products," said Chen Hin Keong.
However, forensic testing techniques cost hundreds of dollars per sample, and many countries will require external financial and technical assistance. After the spotlight on deforestation at UN Climate Change Conference discussions, government pledges must consider including anti-corruption programmes for the timber trade.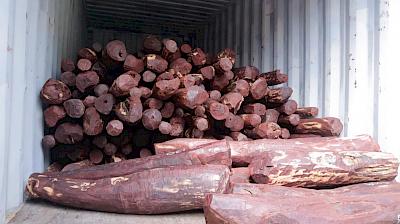 A Targeting Natural Resource Corruption (TNRC) report explored how techniques, such as DNA barcoding, Near-Infrared Spectroscopy, macroscopic wood anatomy, and nanotechnology, could revolutionise how customs officers detect wrongfully declared species or origins. These details are often falsified to evade harvest and trade restrictions from protected areas.
Chen Hin Keong continued: "Wood forensic science can be employed by officials, the private sector, and civil society watchdogs seeking to understand the true contents of timber shipments. From checking declarations of species or origin in the log yard, mills and transport checkpoints in producer countries, to verifying that imports into consumer countries comply with national and international legislation."
In countries where corruption in the forestry sector is endemic, the willingness of the public or private sector to use wood forensic science to expose fraud is likely to be eroded if the authorities fail to act on test results. Therefore additional funding may be needed to bridge any gaps in training and response capacity.
Boosted by legislation in consumer countries, the development and application of wood forensic science are building momentum. Data used for referencing is becoming more abundant, and wood testing is increasingly applied to enforce timber legislation.
While it is not a cure-all, wood forensic science will play a growing role in combatting forest crime and associated corruption, but the speed and scale at which this will occur depends mainly on the institutional, social and political determination." 
TRAFFIC's Senior Forest Advisor Chen Hin Keong
---
Notes:
Executive summary and full report
The report was authored by Jason Grant, World Wildlife Fund and Chen Hin Keong, TRAFFIC
This project is made possible by the generous support of the American people through the United States Agency for International Development (USAID).
The contents of this webpage are the responsibility of TRAFFIC and do not necessarily reflect the views of USAID, the United States Government, or individual TNRC consortium members.
---
About USAID

The United States Agency for International Development (USAID) is responsible for the majority of overseas development assistance from the United States Government and works to end extreme poverty and promote resilient, democratic societies while advancing security and prosperity for America and the world. www.usaid.gov/