EU-TWIX: Europe's online platform connecting officials fighting wildlife crime celebrated 15 years in action
Europe is one of the world's key players and consumer markets for international wildlife products. Each year, vast quantities of wildlife and their derivatives are imported, exported, and transited through European countries, with the monetary value of legal activities related to CITES-listed species estimated to be close to €4 billion in 2018.
---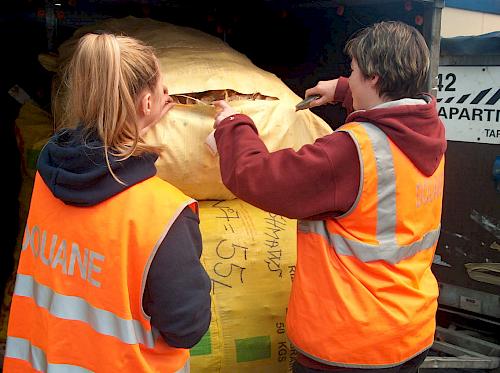 While legal wildlife trade plays an important economic role, many countries are regularly exploited simultaneously by organised criminal wildlife trafficking networks. In 2019 alone, European Union (EU) Member States reported almost 6,500 seizures concerning wildlife products.
The Europe Trade in Wildlife Information eXchange (EU-TWIX) is a dedicated online tool that enhances cooperation and information exchange, connecting and supporting European wildlife management and enforcement officials on the frontline of counter wildlife trafficking.
Established in 2005 as a joint initiative between the Belgian Federal Police, CITES1 Management Authority, Customs, and TRAFFIC, it has since proven critical in supporting the successful detection, seizure, and prosecution of illegal wildlife trade.
EU-TWIX connects officials via a dedicated email network and provides a website containing various resources, including a database of seizures. The database currently holds over 75 000 seizure records.
It is an excellent tool to quickly check seizures available in the database to either use in a risk assessment or to get an overview of the size of a problem"
Martin Rose from the CITES Management Authority of AustriaSince its inception, the number of enforcement officials regularly using the platform has grown from 180 to over 1300, representing more than 160 different European enforcement and management agencies, judiciary, and members of international organisations dealing with CITES-related issues.
EU-TWIX is important for many reasons. It provides us with an understanding of trends in illegal wildlife trade, brings awareness to new modus operandi or knowledge about species identification, and creates a strong network of law enforcement officials. Information shared by users have triggered investigations"
Harald Garretsen, Netherlands Food and Consumer Product Safety Authority (NVWA)
In a questionnaire circulated to users in late 2020, law enforcement and management officials praised the tool for its support in combating illegal wildlife trade: over 90% of respondents noted that EU-TWIX is useful to their work. Users can easily reach out to their colleagues and seek support with the identification of specimens and products. They can also receive guidance on how to deal with cases they have never encountered before or alert others to emerging trends. A total of 98% of users have already recommended EU-TWIX to their colleagues or would consider doing it.
The feedback received from users about EU-TWIX will be used to inform the future running and development of the tool.
In addition to its technical nature, EU-TWIX has also fostered a collaborative community atmosphere where all can share diverse knowledge and expertise.
EU-TWIX is useful as it is good to see that we are not alone!" 
Jérôme Legrand from the French Biodiversity AgencyThe need for the benefits brought by such a system has been recognised by other regions, too. Currently, three other systems have been established in Africa following the EU-TWIX model: AFRICA-TWIX in Central Africa, SADC-TWIX in the Southern African Development Community (SADC) region, and Eastern Africa-TWIX in Eastern Africa.
---
About CITES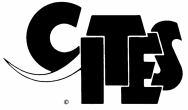 CITES, the Convention on the International Trade of Endangered Species of Wild Fauna and Flora, is an international agreement between governments that aims to ensure that international trade in specimens of wild animals and plants does not threaten their survival. Find out more here.