Scaling up to #BuildBackBiodiversity
Today, TRAFFIC join organisations and the UN Convention on Biological Diversity in highlighting the urgent need to move from Agreement to Action to reach the 23 Targets of the Global Biodiversity Framework by 2030.
---
Biodiversity supports billions of people around the world with food, energy, medicine, materials and other essential uses for human well-being. But as reports like the IPBES Global Assessment Report on Biodiversity and Ecosystem Services and WWF's Living Planet 2022 Report continue to underline, that that the globe is witnessing unprecedented biodiversity loss.
Following a monumental year for biodiversity, in which we saw two major Conventions, CITES and CBD, meet to agree on the next best steps, NOW is the time to ensure that countries have the resources to deliver on the commitments made.
TRAFFIC is scaling up evidence, solution and influence to ensure that trade in wild species is legal and sustainable for the planet and people. It's not too late!
Message from Melanie Heath, TRAFFIC Senior Director - Global Programme Office
---
About the Convention on Biological Diversity

The Convention on Biological Diversity (CBD) is an international treaty for the conservation of biodiversity, the sustainable use of the components of biodiversity and the equitable sharing of the benefits derived from the use of genetic resources.

The Convention seeks to address all threats to biodiversity and ecosystem services, including threats from climate change, through scientific assessments, the development of tools, incentives and processes, the transfer of technologies and good practices and the full and active involvement of relevant stakeholders including indigenous and local communities, youth, non-governmental organizations, women and the business community.

The Cartagena Protocol on Biosafety is a subsidiary agreement to the Convention seeking to protect biological diversity from the potential risks posed by living modified organisms resulting from modern biotechnology. To date, 160 countries plus the European Union have ratified the Cartagena Protocol. The Secretariat of the Convention and its Cartagena Protocol is located in Montreal. For more information visit www.cbd.int
About CITES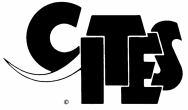 CITES, the Convention on the International Trade of Endangered Species of Wild Fauna and Flora, is an international agreement between governments that aims to ensure that international trade in specimens of wild animals and plants does not threaten their survival. Find out more here.