Dar es Salaam Seaport Stakeholders Tackle Illegal Wildlife Trade
Port stakeholders agree to join forces to combat wildlife trafficking, following a three-day workshop organised by TRAFFIC, UNDP and UNODC
Dar es Salaam, 5th July 2019— Fifty-seven representatives of key port stakeholder groups agreed this week on a collective way forward to tackle wildlife trafficking through Tanzania's sea ports. Specific actions discussed included improvement of risk profiling systems, as well as mechanisms to strengthen inter-agency and public-private sector collaboration, investigative capacity, and information exchange.
---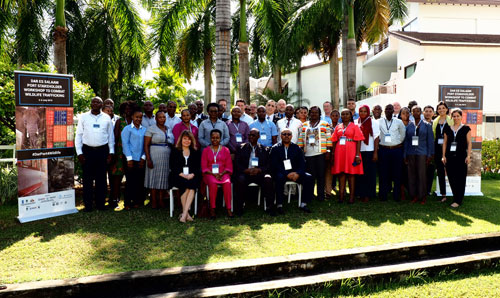 The measures were discussed during a Port Stakeholders Workshop that took place between 2-4th July and hosted by the TRAFFIC, UNDP and UNODC, in partnership with the Wildlife Division of Tanzania's Ministry of Natural Resources and Tourism, the Tanzania Ports Authority (TPA) and the Tanzania Revenue Authority (TRA). A wide range of stakeholders participated in the workshop, including representatives from the Tanzanian government, private sector entities, law enforcement agencies, national and intergovernmental organizations. 
During the three-day workshop, port stakeholders identified key gaps and opportunities in the port management systems especially in detecting and intercepting illegal wildlife activities and laid out a plan of action to address the vice. 
Mr. Robert Mande, Assistant Director of Anti-Poaching, Tanzania Ministry of Natural Resources and Tourism, in his opening remarks emphasized: "Wildlife trafficking is one such crime that can only be effectively fought through inter-agency collaboration. Collaboration becomes even more critical when considering the existing network of illegal wildlife dealers worldwide. It is only through collaboration in sharing of intelligence, exchange of operational techniques, sharing of modus operandi used by poachers and traffickers, etc. that we can truly build a united front against them. The importance of forums like this training cannot, therefore, be over emphasized." 
About 95% of Tanzania's international trade is handled by the Port of Dar es Salaam. In recent years, Tanzanian ports have been on the front lines of large-scale illegal wildlife seizures, intercepting shipments of ivory, leopard skins, and shark fins, among other commonly-traded wildlife products. Over 10,000 unique pieces of ivory, cumulatively weighing more than 20.5 tonnes, were seized at Tanzanian seaports between 2009 and 2018. 
Support to the maritime transport sector is a key intervention in the fight against the illegal trade in wild animals and plants. Tanzania is a biodiversity hotspot with reliable and efficient international transport chains – these factors make Tanzania's seaports highly vulnerable to illegal wildlife trade. The strategy laid out during the workshop is strengthened by the collaborative spirit between the Dar es Salaam port stakeholders. Their actions may soon serve as a template for other Tanzanian and African ports to follow,
Julie Thomson, Director of TRAFFIC's East Africa office.
Mr. Abel Uronu, Executive Secretary of the Tanzania Ship Agent Association (TASAA) further highlighted, "Shipping carriers are vulnerable to exploitation by wildlife traffickers to move illicit products out of Tanzania; workshops like this one allow us to appreciate the importance of information sharing with the government agencies to increase the awareness of our sector."
In his welcoming remarks, Deputy Commissioner of Customs, Mr. Qamdiyay Akonaay said ''This workshop has come at the right time as Illegal Wildlife Trade has become a critical problem to many Governments in the World. The threat of extinction and reduction of various species is a challenge that calls for a collective effort to combat.''
Ms. Verity Nyagah, UNDP Resident Representative a.i. in Tanzania commented that "Biodiversity is very critical for the survival of mankind, worldwide there is great concern on illegal wildlife trade. As the implementing agency of the Global Wildlife Program national project in Tanzania, UNDP is applying an integrated approach that aims to combat poaching and the illicit wildlife trade of threatened species in Tanzania. We are here to support the government and other stakeholders in addressing this concern."  

The workshop was generously supported by funds from the GEF, USAID, and WWF. 
---
UNDP-GEF Reducing Maritime Trafficking of Wildlife between Africa and Asia project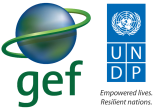 Financed by the GEF and implemented by UNDP between 2018 and 2021, this project under the GEF-financed, World Bank led Global Wildlife Program aims to curb maritime wildlife trafficking, targeting key routes and transit points between Africa and Asia. The GEF launched the Global Wildlife Program (GWP) in June 2015, bringing together funding from the GEF and a wide range of partners, including the Governments of participating countries, GEF Agencies, bilateral and multilateral donors, foundations, the private sector and civil society. GWP national projects are currently under implementation in 29 partner countries across Africa, Asia, and Latin America, including Kenya. 
Giới thiệu về Wildlife TRAPS
The USAID-funded Wildlife Trafficking, Response, Assessment and Priority Setting (Wildlife TRAPS) Project is an initiative that is designed to secure a transformation in the level of co-operation between an international community of stakeholders who are impacted by illegal wildlife trade between Africa and Asia. The project is designed to increase understanding of the true character and scale of the response required, to set priorities, identify intervention points, and test non-traditional approaches with project partners.
UNODC / WCO Container Control Programme
This Programme, operational since 2006 and now operating in more than 50 countries worldwide, brings together government agencies responsible for container and cargo security, and develops risk profiling skills to enable the identification of high risk shipments for further scrutiny. The programme has been responsible for many hundreds of seizures of illicit commodities since its inception. The UNODC Global Programme for Combatting Wildlife and Forest Crime complements the CCP with a comprehensive approach addressing "from scene of crime to court", supporting countries to build their capacities to successfully investigate and prosecute these crimes in their respective criminal justice systems.