Viet Nam police arrest two suspects in separate smuggling incidents
Ha Noi, Viet Nam, 13 June 2008—On 7 June, police in Lao Cai, Viet Nam, arrested a man for illegally transporting five white rhinoceros horns into Viet Nam. The horns, weighing approximately 18 kg in total, were obtained during a hunting expedition in South Africa and smuggled into the country for use in traditional medicine. They are estimated to be worth USD200 000. 
---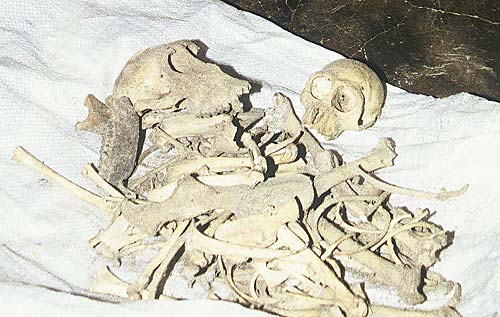 According to reports in the Earth Times, Customs police originally seized the horns at Tan Son Nhat Airport in Ho Chi Minh City, but did not arrest the suspect until the horns were confirmed as originating from White Rhinoceros. 
Viet Nam's Decree 32 prohibits the commercial exploitation and use of the rhinoceros, but under law, horns can be kept as trophies with proper documentation. The suspect produced documentation for four of the five horns. Police, however, are currently questioning the validity of the documents. 
In a separate event on 9 June, Vietnamese police detained a man in Ha Noi for smuggling a 190 kg Tiger carcass into Ha Tinh province from Lao. As reported by The Times of India, the smuggler purchased the animal for USD20 000 at a Lao border gate. The suspect stated that the seized Tiger, frozen and divided into five parts, had been obtained for use in traditional medicine. 
Tiger and rhinoceros are listed in Appendix I to CITES and also accorded the highest protection under Vietnamese Law, which restricts any commercial trade or transport.
Sulma Warne, Co-ordinator of TRAFFIC Southeast Asia's Greater Mekong programme, commented: "The Police should be applauded for their excellent work, and no doubt current efforts to improve co-ordination between key enforcement agencies will only serve to strengthen Viet Nam's commitment in combating illegal and unsustainable wildlife trade."
According to Warne, Viet Nam is increasingly being recognised as a hub for illegal wildlife trade, playing the roles of source, transit, as well as consumer and the two smuggling incidents highlight a need for greater public awareness and increased government capacity to address the illegal and unsustainable wildlife trade. 
The increasing demand for wildlife parts for use in traditional medicine has important implications for the conservation of plant and animal species in the region and beyond.
A TRAFFIC a report soon to be launched documents the use of plants and animals in traditional Vietnamese medicine (TVM). According to the report, TVM is primarily used for curing ailments and diseases and currently involves over 3900 species of flora and 400 species of fauna, many of which are sourced from the wild. 
"Many animal and plant species are becoming increasingly rare as a result of unsustainable and illegal trade, both in the region and globally. This places increased pressure on these species and, for some, provides a real threat to their continued existence in the wild" says Tom Osborn, TRAFFIC Southeast Asia Greater Mekong programme's Forest Trade Officer.
---