About Arcadia

Arcadia is a charitable foundation that works to protect nature, preserve cultural heritage and promote open access to knowledge. Since 2002 Arcadia has awarded more than $1 billion to organizations around the world.
About ReTTA

ReTTA is a TRAFFIC project aiming to Reduce Trade Threats to Africa's Wild Species and Ecosystems. The project is funded by Arcadia—a charitable fund of Lisbet Rausing and Peter Baldwin.
About CITES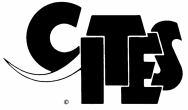 CITES, the Convention on the International Trade of Endangered Species of Wild Fauna and Flora, is an international agreement between governments that aims to ensure that international trade in specimens of wild animals and plants does not threaten their survival. Find out more here.