Tanzania, Zambia ivory sales requests fail at CITES
Doha, Qatar, 22nd March 2010 – Requests from Zambia and Tanzania to hold one-off sales of their ivory stockpiles failed during a United Nations species trade meeting today.
---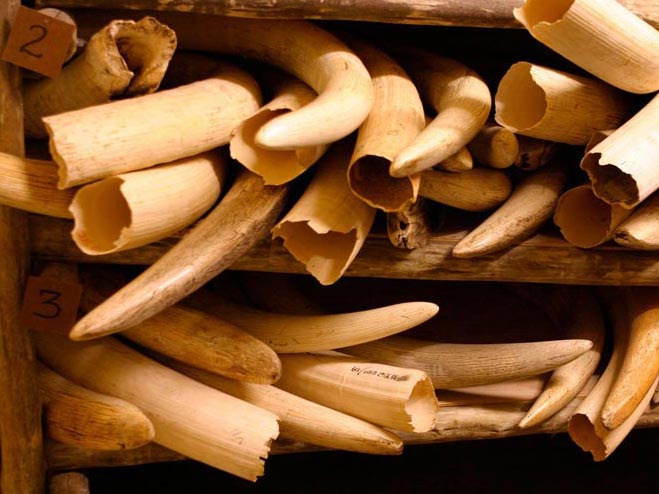 Governments participating in the United Nation's Convention on the International Trade of Endangered Species of Fauna and Flora (CITES) rejected proposals by Tanzania and Zambia to relax trade restrictions on their elephant populations by moving them from Appendix I – the highest level of protection under the Convention banning all international commercial trade – to Appendix II.
The two countries had also initially asked in addition to their downlisting requests that they be able to hold a one-off sale of their ivory stockpiles.
No commercial ivory sale is permitted if their elephants remain in Appendix I, but are possible with the Appendix II listing, which allows some regulated international commercial trade.
But neither country was given permission to sell their ivory at this stage or relax trade controls on their elephant populations. 
Governments rejected Tanzania's downlisting and ivory sales request. They also voted against Zambia's request to move their elephant populations off Appendix I – a decision which came despite an amendment by Zambia to remove the request for a one-off sale of their ivory stockpiles from their original proposal.
"While the issue of whether sales should be allowed to proceed or not has dominated much of the discussions here in Qatar, WWF and TRAFFIC believe the key driving force behind the ongoing elephant poaching is the continued existence of illegal domestic ivory markets across parts of Africa and Asia," said Steven Broad, Executive Director of TRAFFIC, the wildlife trade monitoring network of WWF and International Union for Conservation of Nature (IUCN).
The Elephant Trade Information System (ETIS) was also formally presented to delegates at the meeting.
The report found that the illicit trade in ivory, which has been increasing in volume since 2004, moved sharply upward in 2009 and there continues to be a highly significant correlation between large-scale domestic ivory markets in Asia and Africa and poor law enforcement, suggesting that illicit ivory trade flows typically follow a path to destinations where law enforcement is weak and markets function with little regulatory impediment.
"Poaching and illegal ivory markets in central and western Africa must be effectively suppressed before any further ivory sales take place," said Elisabeth McLellan, Species Programme Manager, WWF International.
ETIS, one of the two monitoring systems for elephants under CITES (the Convention on International Trade in Endangered Species of Wild Fauna and Flora) but managed by TRAFFIC, comprises the world's largest collection of elephant product seizure records. The latest analysis was based upon 14,364 elephant product seizure records from 85 countries or territories since 1989.
---