Songbirds seized in Croatia
Croatia, 16th September 2010—In late August 2010, Customs officers in Croatia stopped 4 Italian hunters attempting to smuggle 627 dead songbirds from Bosnia and Herzegovina to Croatia. The birds were hidden under the driving seat of a van and a quarter had already been plucked, making identification impossible.
---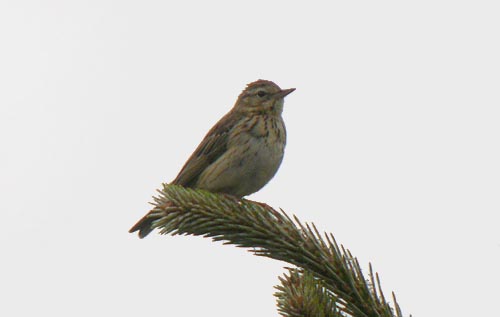 Those identifiable were mainly Tree Pipits Anthus trivialis and Skylarks Alauda arvensis, both protected species under European Community (EC) and national legislation. The birds had been shot.
This was the first large shipment of songbirds seized in Croatia in 2010, where incidences of songbird smuggling had shown a recent decrease.
The main hunter pleaded guilty and received a 2-year prison sentence suspended for 5 years, was fined a total of HRK78,885 (approximately EUR10,000), his vehicle was impounded, the dead songbirds confiscated and he was banned from re-entering Croatia for four years. 
"TRAFFIC congratulates the Croatian Customs on this recent seizure and welcomes the quick application of heavy penalties by the Croatian Court," said Rob Parry-Jones, Director of TRAFFIC Europe.
"This case highlights the need for better control over the activities of Italian hunters to ensure their activities are not outside the law. This should be a joint responsibility between the Italian authorities and hunting agencies."
The illegal songbird trade in Europe was highlighted in TRAFFIC's 2008 report The illegal trade in wild birds for food through South-east and Central Europe which drew attention to the heavy involvement of Italy as a consumer country in the trade and Croatia as an important transit country.
---