London wildlife trade conference an opportunity for action
London, UK, 10th February 2014—World leaders should come prepared to take strong action when they attend this week's London Conference on Illegal Wildlife Trade. The two-day event is an opportunity for governments to commit to finally ending the illegal trade in elephants, rhinos, tigers and other wildlife.
---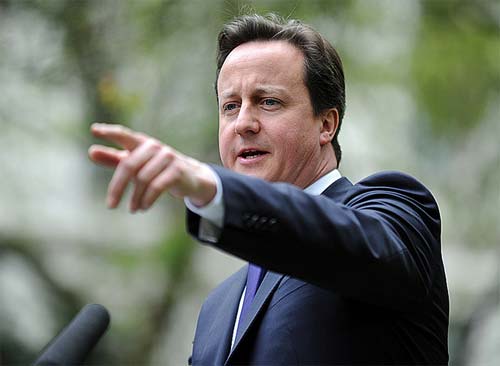 The current poaching epidemic impacts the world's most iconic species. The number of rhinos poached in South Africa alone increased to over 1,000 last year from only 13 six years ago. There are as few as 3,200 tigers remaining in the wild, and over 20,000 African elephants were illegally killed in 2012.
Priority issues to be addressed in London include strengthening law enforcement and criminal justice, reducing demand for illegal wildlife products, and supporting sustainable livelihoods for communities that live alongside wildlife. 
"We are in the middle of a poaching crisis. The London Conference is the perfect opportunity for governments to show that they take this problem seriously," said Heather Sohl, chief species adviser at WWF-UK. "Any measures agreed in London must be backed up at home by delivering actions equal to the challenge."
Last month, the UN Security Council took a strong stand against the illegal wildlife trade by specifically targeting wildlife traffickers in two separate sanctions regimes. WWF and TRAFFIC expect governments attending the conference to seize on this positive momentum by agreeing on a declaration that details the next steps in this global fight.
"Governments must use the London Conference to establish a road map for the response to the poaching threat," said Steven Broad, executive director of TRAFFIC. "We need a clear description of what actions will be taken and by whom. Most importantly, we need firm commitments to supply the financial, human and technical resources needed to ensure success."
Illegal wildlife trade is a global problem, but its roots are local. WWF and TRAFFIC are also calling on governments at the London Conference to announce national-level actions to tackle poaching and reduce the demand for wildlife goods. 
The London Conference takes place from 12-13 February. The event is being hosted by UK Prime Minister David Cameron, Foreign Secretary William Hague and Secretary of State for the Department for Environment, Food and Rural Affairs Owen Paterson. WWF-UK president, HRH The Prince of Wales and his son HRH The Duke of Cambridge will also attend London Conference events.
---