IUCN/TRAFFIC Analyses of CoP17 Proposals available
Cambridge, UK, 6th July 2016—The IUCN/TRAFFIC Analyses of the Proposals to Amend the CITES Appendices at the 17th Meeting of the Conference of the Parties to CITES (CoP17), which takes place in Johannesburg, South Africa, from 24th September to 5th October are now available online. 
---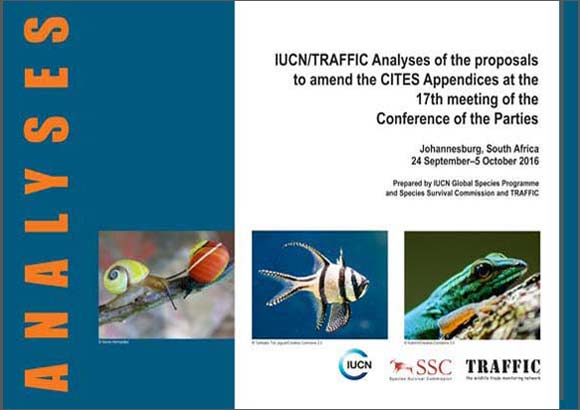 CITES is the Convention on International Trade in Endangered Species of Wild Fauna and Flora. At each CoP meeting, which take place roughly every three years, Parties can make Proposals to change the species listed in the CITES Appendices—the different categories of Appendix afford varying levels of regulation over international trade.
A listing in Appendix I essentially prohibits commercial international trade in a species while a listing in Appendix II permits it, but only under strict control measures. There is also an Appendix III, which contains species that are protected in at least one country that has asked other CITES Parties for assistance in controlling the trade. 
Parties vote on whether to accept, reject or make amendments to each of the Proposals put forward to amend listings of species in Appendix I or II at a CoP. Changes are accepted on a simple two-thirds majority of those Parties voting. 
IUCN and TRAFFIC have undertaken technical reviews of each of the Proposals to amend the CITES Appendices prior to every CITES CoP. Those for CoP17 are now available for download from the IUCN website. Visitors will be asked for some basic details before they download either individual or a compilation of all the Analyses. 
The Analyses aim to provide an objective assessment of each amendment Proposal at CoP17 against the requirements of the Convention as laid out in the listing criteria.
The Analyses are provided in the anticipation they will provide CITES Parties with useful and relevant information to assist them in their own assessment of the amendment Proposals. 
TRAFFIC's Recommendations, stating TRAFFIC's policy position on each of the Proposals, will be available in a few weeks.
TRAFFIC and IUCN acknowledge the generous support of the following governments and organizations for the production of the IUCN/TRAFFIC Analyses of the Proposals: the European Union, Austria, Canada, Finland, France, Germany, Monaco, Netherlands, New Zealand, Spain, Sweden, Switzerland and the United States of America.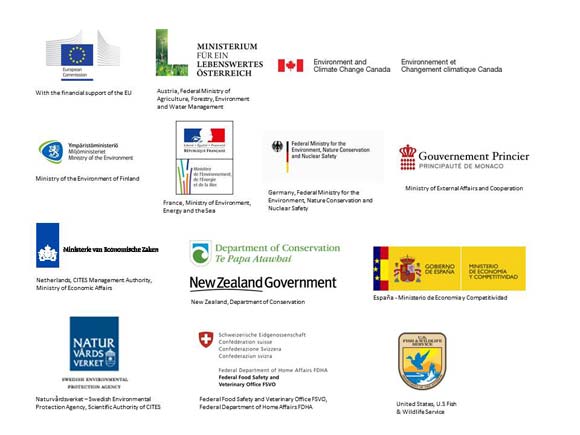 ---