TRAFFIC promotes green transformation for carving & collection industry in China
Chengdu, China, January 2019—A carving and art exhibition on the theme of "Having cultural value without cost to life" took place last week in Chengdu to promote green transformation as a way to preserve the culture and tradition of the carving industry.
---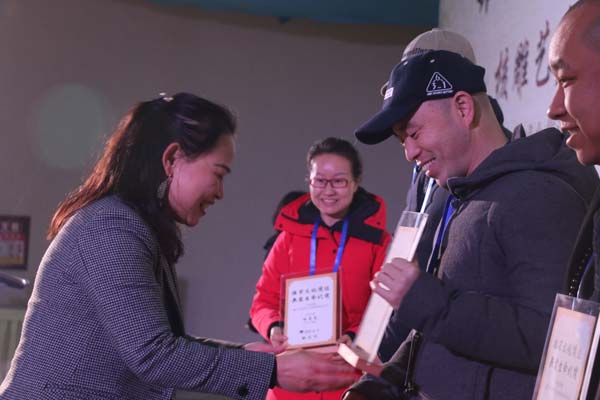 Cut by cut, movement by movement, the creation of carvings has accompanied the evolution of China's long history. The carving of ivory, horns, and bones showcases great artistic skill but the challenge exists as to how to preserve this tradition, culture and craftsmanship without threatening the survival of endangered wild species. 
In Chengdu, TRAFFIC and Wenwantianxia Technology Development Co., Ltd (Wenwantianxia) explored an opportunity for symbiosis between art and life, together with support from the China Wildlife Conservation Association (CWCA) and Chengdu Research Base for Giant Panda Breeding. 
During the event, artists and national intangible cultural heritage bearers carved artistic creations related to endangered wild animals such as pangolins, elephants, rhinos and giant panda. 
But rather with using traditional carving materials, such as ivory and rhino horn, the carvers used peach, olive and walnut seeds, or "pits".  This does not impact on the survival of these species, and their use is still an expression of art, free from the cost of life. 
In recent years the development of pit carving has created opportunities for transformation of the carving industry, especially for former ivory carvers.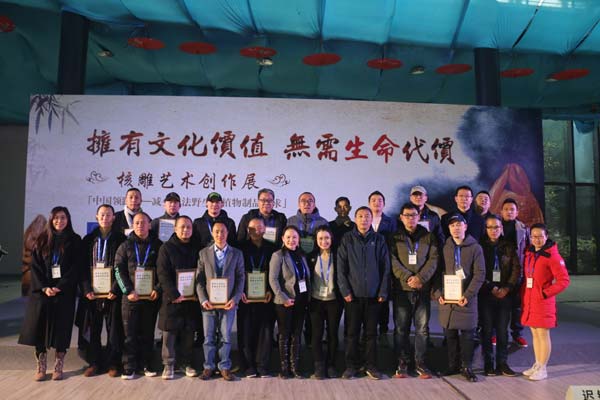 During the event, artists and former ivory and/or bone carvers promised to "reject the carving of materials from endangered wild animals and plants." Pioneering certificates of "green carving" were awarded to these artists and national intangible cultural heritage bearers by CWCA, TRAFFIC, and Chengdu Research Base of Giant Panda Breeding to affirm their contribution to the realisation of the "harmony between humanity and nature" among the traditional arts industry, and to encourage them to convey "green carving" and "green collection" principles to more practitioners and collectors. 
"Each life shall be respected, whether human or wildlife. The inheritance of any culture should not be at the expense of life," said Xu Ling on behalf of TRAFFIC. "Pangolins, elephants, rhinos, and other wild species are equally important and indispensable for the healthy function of the entire ecosystem."
In the afternoon, an open interactive session was held with nearly 500 participants during which the artists spoke about their journey from carving ivory/horns to fruit pits while TRAFFIC spoke about species conservation, illustrating this through the use of video, origami, and paintings.
TRAFFIC has worked in partnership with Wenwantianxia since 2012. Famous for artworks made from endangered species, Wenwantianxia has been undergoing a transformation. Over the past six years, Wenwantianxia  has jointly with TRAFFIC explored the sustainable development opportunities presented through "green collection". 
During this time, pit carving has gradually become commercialised through scaling up of green transformation. Awareness of green carving has been embedded into the consciousness of artists and national intangible cultural heritage bearers, and they have been actively spreading their understanding of the concept to their students and followers.
This year, TRAFFIC will work with Wenwantianxia to promote the concept of green, harmonious, and sustainable carving and collection, and explore a wider market for pit carving products, thereby furthering the aims of preserving culture and traditions and helping protect endangered wildlife. 
---