Future development of FairWild certification highlighted at UK stakeholders meeting
Cambridge, UK, November 2015—A lively mix of perspectives and ideas were exchanged at a FairWild workshop last month, where participants from across the value chain met to work on priorities for the future development of the FairWild certification system.
---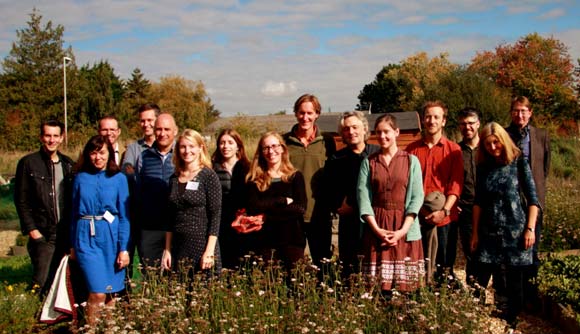 The meeting held was co-organized by TRAFFIC (a FairWild partner) and the FairWild Foundation, and hosted by Neal's Yard Remedies (NYR), a registered manufacturer using FairWild ingredients. 
"We were very happy to host the FairWild meeting at our headquarters and ecofactory in Peacemarsh, Dorset," said Louise Green, NYR's Head of Sustainability. "Our Frankincense supplier in Kenya has been FairWild-certified since 2013. We have been thrilled to see the recognition of FairWild growing among our industry peers, helping us to win a Guardian sustainable business award earlier this year. The workshop was a good opportunity to work with like-minded companies on issues of wild collection, and to work on future plans to introduce the public to FairWild."
The FairWild development meeting was chaired by Steven Broad, Executive Director of TRAFFIC and a FairWild Foundation Board member, and focused on business development, supply chain management, certification scheme development and public outreach and communications around the brand. 
"Stakeholder engagement is an important element of the FairWild system, and recognized as good practice across social and environmental standards," said Bert-Jan Ottens, FairWild Board member for communications and marketing. "It is important to provide opportunities to gain feedback and allow dialogue with the users of the Standard and certification scheme."
Anastasiya Timoshyna, TRAFFIC's Medicinal Plants Programme Leader, said: "We are engaging industry partners in our projects worldwide to support implementation of the FairWild principles. It is useful to hear first-hand about the experience of traders and buyers of FairWild-certified ingredients, as well as to bring our own perspective as a civil society organisation committed to conservation and sustainable development. Sustainable wild collection needs the engagement of all stakeholders."
This was the second FairWild workshop to be held in the UK, following an earlier one hosted in 2014 by the Organic Herb Trading Company Ltd. 
For more information about FairWild, and to join subsequent meetings and workshops, please contact the FairWild Foundation Secretariat.
---
About FairWild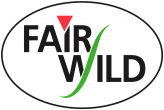 The increasing demand for wild plants—as ingredients for food, cosmetics, well-being and medicinal products—poses major ecological and social challenges. The pressure on potentially vulnerable plant species can endanger local ecosystems and the livelihoods of collectors, who often belong to the poorest social groups in the countries of origin.
As a response to these concerns, the FairWild Foundation is working with partners worldwide to improve the conservation, management and sustainable use of wild plants in trade, as well as the livelihoods of rural harvesters involved in wild collection. TRAFFIC has supported the development of the FairWild Standard, and now hosts the organization's Secretariat under a partnership agreement.