CITES, TRAFFIC and WWF release new guide to identify smuggled ivory
Geneva, Switzerland 11th August 2020 – Ahead of World Elephant Day, the Convention on International Trade in Endangered Species of Wild Fauna and Flora (CITES) Secretariat, TRAFFIC and World Wildlife Fund (WWF) publish the Identification Guide for Ivory and Ivory Substitutes, a comprehensive and accessible resource for identifying the most commonly found ivories and artificial substitutes in trade. This is a vital tool to assist law enforcement in identifying trafficked ivory in particular. The guide is available in English, Spanish, French, and Chinese.
---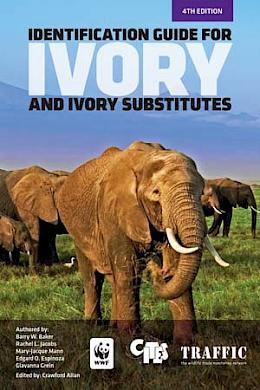 CITES Secretary-General Ivonne Higuero stated, "The much-awaited 4th edition of the Guide will be a key tool in the regulation of the international trade of several CITES-listed species. Through it, we reaffirm our commitment to support CITES Parties to achieve the objectives of the Convention and combat wildlife crime."
Last reviewed in 1999, more than two decades of advancements have been incorporated into the Guide to help law enforcement agencies distinguish between types of ivories and their substitutes, including detailed graphics and forensic applications for ivory identification. Accurate identification is critical potentially to prevent illegal ivory products from being smuggled or illegally traded and to curb the poaching crisis decimating African elephant populations. 
In the past dozen years, there has been a surge in the poaching of elephants for their ivory tusks. In a Decision made at the 17th meeting of the Conference of the Parties to CITES in 2016, Parties agreed that the guide required updating to help with identification of elephant ivory due to the increased enforcement activity and the growing number of substitute ivory types entering the market, making it challenging to determine elephant ivory from other types.
The Guide provides enforcement officers, forensic scientists, online technology company enforcement staff and wildlife trade management authorities with detailed procedures, visual aids and instructions for recognising ivory products, particularly those that have undergone heavy alterations such as carving and painting.
Ivory products can sometimes be falsely labelled in trade to avoid regulations, particularly to circumvent the international commercial trade ban in elephant ivory. The range of ivories and substitutes can be difficult to recognise without specific equipment, expertise and time-consuming examinations. 
The Guide includes updated descriptions of ivories from different species and their products found in trade, and reliable, telltale methods used to determine ivory types depending on the form of product, such as tusk / tooth, carving, or other items.
The new Guide includes details on the most relevant species—elephants, mammoths, whales, narwhals and hippos—as well as more extensive visual materials to aid enforcement officers in identifying elephant ivories from ivory substitutes, such as plastics and vegetable ivory. The Guide also addresses the sale of ivory products online, where an increasing share of illegal elephant ivory trade is now taking place and where identification of static digital images can be challenging.
"Even today, it is still challenging to identify ivory," said Ginette Hemley, Senior Vice President for Wildlife Conservation at WWF-US. "We are in a time of increased illicit trade in elephant ivory and a proliferation of trade in other ivories, like mammoth and artificial substitutes, that make it difficult to distinguish the origin of the ivory. We must also contend with the flourishing online trade and extensive criminal efforts to avoid detection or to sell fraudulent products."
Addressing the CoP17 decision, the CITES Secretariat commissioned WWF and TRAFFIC to develop the Guide. Some of the original authors and forensics experts working at the United States Fish and Wildlife Service's Forensic Laboratory (USFWS) were involved in the update. Additional research on online trade and overall guide production was completed by WWF-US and TRAFFIC. The guide now includes an extract from the UN Office of Drugs and Crime 2014 report, Guidelines on methods and procedures for ivory sampling and laboratory analysis, published in co-operation with the International Consortium on Combating Wildlife Crime (ICCWC). The Guide will be published in Chinese, French and Spanish language versions.
The ivory experts from the USFWS Wildlife Forensic Laboratory are commended for updating and expanding the morphology section of this definitive guide.  It will be used in training programmes for law enforcement and supporting a wide range of enforcement and conservation applications, including helping online companies with blocking listings of prohibited elephant ivory from their platforms. Ramping up the pressure is vital to keep illegal trade in ivories in check.
Crawford Allan, Senior Director, TRAFFIC
---
Notes:
View the guide in:

中国人
This publication was made possible with the support from the European Union (through the CITES CoP17 Decisions implementation project).
The US Fish and Wildlife Service Forensic Laboratory authors include Barry W. Baker, Rachel L. Jacobs, Mary-Jacque Mann, and Edgard O. Espinoza. 
For more information, please contact Yuan Liu at Enable JavaScript to view protected content. or +41 22 917 8130.
---
About CITES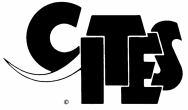 CITES, the Convention on the International Trade of Endangered Species of Wild Fauna and Flora, is an international agreement between governments that aims to ensure that international trade in specimens of wild animals and plants does not threaten their survival. Find out more here.
About TRAFFIC

TRAFFIC is a leading non-governmental organisation working globally on trade in wild animals and plants in the context of both biodiversity conservation and sustainable development whose mission is to ensure that trade in wild plants and animals is not a threat to the conservation of nature. More information at www.traffic.org
WWF

WWF is an independent conservation organization, with over 30 million supporters and a global network active in over 100 countries. WWF's mission is to stop the degradation of the Earth's natural environment and to build a future in which humans live in harmony with nature, by conserving the world's biological diversity, ensuring that the use of renewable natural resources is sustainable, and promoting the reduction of pollution and wasteful consumption. Visit www.panda.org/news for the latest news and media resources and follow us on Twitter @WWF_media.