Boost for future Tigers
Cambridge, UK, 6th March 2009—The World Bank, the Global Environment Facility (GEF), and the Wildlife Conservation Society (WCS) have announced the commitment of USD2.8 million to support Tiger Futures, a new project dedicated to conserving wild populations of Tigers. TRAFFIC is a partner in the project, which will be led by WCS.
---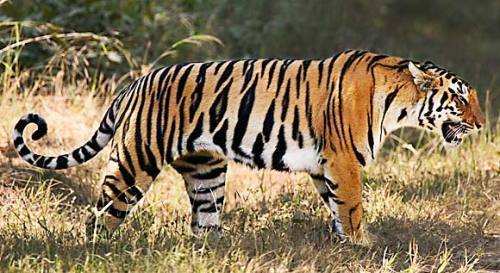 Tiger Futures will complement World Bank initiatives to involve all Tiger range States in high-level discussions on tiger conservation. Building consensus to conserve Tigers is seen as essential to securing their sustainable, long-term future. 
The project will also work closely with local governments in China and Viet Nam to reduce illegal wildlife trade—one of the main threats facing wild tigers. 
WCS President and CEO, Dr Steven Sanderson, described the project as "extremely timely". 
Once widespread across Asia, today Tigers occur in fragmented areas in South and South-east Asia, with a few small populations in the Russian Far East and northeastern China. The total population is believed to be around 5,000 animals, including 2,300 breeding adults.
---