Tuna management measures welcomed
Bali, Indonesia 13th October, 2011—delegates to a crucial meeting to decide the fate of the Southern Bluefin Tuna have agreed targets for rebuilding stocks of the highly endangered fish species by 2035. 
---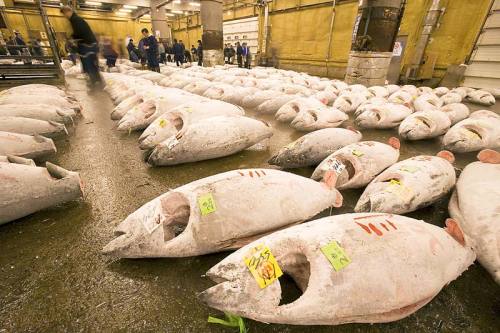 The Commission for the Conservation of Southern Bluefin Tuna (CCSBT) announced the targets as the meeting in Bali closed earlier today. 
Southern Bluefin Tuna is highly prized for its meat, consumed as sushi in Japan. However, decades of over-fishing have led to a massive decline in stocks. The species is classified as Critically Endangered. 
During the meeting, TRAFFIC had urged members of the Commission to agree a robust management procedure to secure the return of tuna stocks to a biologically safe level as a matter of urgency. 
Joyce Wu, a Senior Programme Officer with TRAFFIC, who was present at the meeting said: "TRAFFIC is very encouraged that members of CCSBT have agreed on a Management Procedure and set targets for rebuilding the global stock of Southern Bluefin Tunas by 2035." 
"This is the most positive step forward in rebuilding Southern Bluefin Tuna spawning stocks to sustainable levels for at least two decades."
"CCSBT is to be congratulated for taking their responsibility seriously and becoming the first of the five tuna regional fisheries management organizations to adopt comprehensive procedures for deciding on the levels of catch for a tuna species." 
The new measures will help to rebuild fish stocks back to sustainable levels and maintain them at such levels over the longer term. 
The spawning stock of Southern Bluefin Tuna is at an historically low level of around 5% as a direct result of fishing practices. The new measures will mean there is a 70% chance of stocks reaching 20% of their former levels by 2035. 
The CCSBT, like other regional fisheries management organizations, regulates fishing on the high seas, in waters outside of national jurisdictions. 
---