Sweet trade: Shifting trade in liquorice root from Central Asia towards sustainability
30th October 2020—TRAFFIC and the Kazakhstani NGO Association for the Conservation of Biodiversity of Kazakhstan (ACBK) hosted a virtual stakeholder workshop on the topic of "Sustainability of Liquorice root trade from Kazakhstan" earlier this month. The meeting was organised in collaboration with the Institute of Botany and Phytointroduction of the Ministry of Education and Science of the Republic of Kazakhstan, which presented a study on Liquorice production and trade from Kazakhstan and its sustainability. Producers, conservation specialists and local policy makers joined to share their take on the issues.
---
Wild plant resources across Central Asia are an important source of subsistence, traditional uses, as well as domestic and international trade, and can contribute to the conservation of landscapes, and sustainable economic development. 
They include wild liquorice root (Glycyrrhiza spp.) traded from Kazakhstan, which is an important ingredient in cosmetics, food and healthcare industries, and is among the key herbal ingredients in the traditional Chinese medicine (TCM) treatment of COVID-19. 
Concerns about an increase in demand for the species were raised by TRAFFIC in June 2020. Liquorice root has also been identified among the "wild dozen" list of key wild-harvested plants in trade that act as flagships for the opportunities and challenges of wild-sourcing.
A project currently being implemented by TRAFFIC and ACBK in Kazakhstan, under the support of the  Keidanren Nature Conservation Fund  (KNCF) aims to reduce unsustainable commercial harvest, which poses a threat to biodiversity conservation, and to scale up successful sustainable wild liquorice root production from which local people and nature benefit. 
With the project in its second year of implementation, the stakeholder workshop focused on presenting project activities, including the understanding of wild liquorice root sourcing areas, market potential and demand as well as global trade in wild liquorice root. This drew the attention of wild plant users in Kazakhstan (producers, government authorities responsible for issuing permits and control over resources) to the problem of potential unsustainable use of plant raw materials, with a focus on liquorice root. 
Two species of Liquorice—Glycyrrhiza glabra L. and Glycyrrhiza uralensis L.—are among the most valuable medicinal herb species growing in Kazakhstan, with the majority harvested in the country exported unprocessed. More than 14,000 tonnes of liquorice root were exported from the South-Kazakhstan region alone in 2015, well in excess of the Institute of Botany and Reintroduction's recommended volume of 1,150.6 tonnes per year, maximum. China, Iran, Germany, and Japan are the main importing countries, a significant proportion of trade likely to be for processing and re-exports. 
While harvesting of liquorice root is well regulated in the state forestry fund lands (all together just over 10% of Kazakhstan's territory), the use of resources from other areas is authorised but not regulated. The uncontrolled harvest of liquorice root leads to overharvesting, threatens its natural regeneration and hinders the establishment of a sustainable industry in Kazakhstan. 
"The major issue around sustainability of Kazakhstani liquorice root is harvesting on the territories which are not part of state forestry fund lands or protected areas" said Nadejda Gemedzhieva from the Institute of Botany and Phytointroduction and the author of a forthcoming liquorice root overview report. "Producers are able to obtain legal permits for harvesting liquorice but their activities can't be controlled or monitored."  
Ensuring the harvest and trade in wild plant resources is sustainable and legal will help to maintain wild populations, and thereby will be a significant contribution to the economic development of Kazakhstan.
During the meeting the FairWild Standard was presented as a best practice framework for the voluntary engagement of business in sustainable wild harvesting and trade.
"The use of FairWild certification contributes to the long-term survival of species harvested, as well as sustainable incomes," said Anastasiya Timoshyna, TRAFFIC's Senior Programme Co-ordinator—Sustainable Trade. 
More than USD60,000 has been provided by buyers to liquorice root collector communities through the FairWild Premium Fund since 2009. 
"We hope this example can be replicated by other producers in Kazakhstan," said Timoshyna. 
"Having received encouraging feedback from this meeting's participants, we look forward to engaging with, and inspiring local stakeholders to improve management of wild liquorice through use of the FairWild Standard," said Artyom Khrokov, the manager of the project in ACBK. "This approach will be complemented with engagement and policy development processes, with the long-term aim of managing this valuable wild resource and its habitat."
In Europe, Germany is a key importer of wild liquorice root, where it is used in a range of health and food products and is also processed for onwards trade. Little is known about the origins or traceability of wild liquorice trade, and there is virtually no awareness of brands in consumer markets and among consumers about the need for responsible sourcing practices. Simultaneously with the action in the source country, TRAFFIC and FairWild will engage stakeholders in consumer markets in Europe, through a range of initiatives funded by AGA (Action Campaign for Endangered Species),  the German Postcode Lottery, and the Swedish Postcode Foundation, towards market transformation in liquorice supply chains. 
---
About KNCF

In the past the Keidanren Nature Conservation Fund (KNCF) supported several projects aiming to encourage broader industry adoption of sustainable sourcing practices, and support local communities in their sustainable harvesting efforts, including in China, India, Viet Nam, and Japan 
About FairWild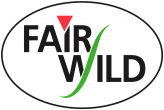 The increasing demand for wild plants—as ingredients for food, cosmetics, well-being and medicinal products—poses major ecological and social challenges. The pressure on potentially vulnerable plant species can endanger local ecosystems and the livelihoods of collectors, who often belong to the poorest social groups in the countries of origin.
As a response to these concerns, the FairWild Foundation is working with partners worldwide to improve the conservation, management and sustainable use of wild plants in trade, as well as the livelihoods of rural harvesters involved in wild collection. TRAFFIC has supported the development of the FairWild Standard, and now hosts the organization's Secretariat under a partnership agreement.