Stakeholders meet to formulate sustainable practices in India's medicinal and aromatic plant trade
New Delhi, India, 29th March 2016—TRAFFIC, in collaboration with WWF, FairWild Foundation, Applied Environmental Research Foundation - AERF India, and the Federation of Medicinal and Aromatic Plants Stakeholders (FEDMAPS), today held a one-day consultative workshop on Sustainable Trade, Standards and Certification Schemes in Medicinal and Aromatic Plants (MAPs) in India. 
---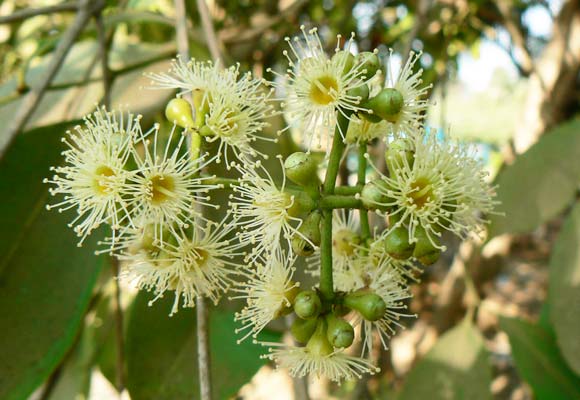 "Implement sustainable practices for harvesting, collection and trade of MAPs in India to secure the future of the plants and the livelihoods based on this trade" was the unequivocal conclusion of various stakeholders present at the workshop that was organized at the WWF-India Secretariat in New Delhi. The event was financially supported by the Keidanren Nature Conservation Fund (KNCF), as part of a three-year initiative on conservation of India's MAPs. 
In India, many MAP species collected from the wild are threatened locally and globally mainly due to overharvesting as a consequence of trade. Wild harvest underpins local and traditional healthcare practices and provides an important source of rural income. Unfortunately, wild plant populations are declining with an estimated one in five of the world's plant species considered to be threatened with extinction in the wild.
 
Asia is a major producer and consumer of MAPs with trade making a significant contribution to national economies. India is the world's second largest exporter of MAPs, next to China, with many species threatened by overharvesting and trade. The stakeholders in India through various public statements have voiced their concern and have agreed that action is needed. Meanwhile, interest in sustainable and fair trade products is growing – particularly in export markets such as Japan, the European Union, and the USA, but increasingly also in India's own urban hubs. 
TRAFFIC organized this important one-day workshop attended by various stakeholders from the corporate, academia, government and non-governmental sectors with the objective to improve the understanding of standards and certification schemes, with a focus on FairWild—a wild plant sustainable harvesting Standard—and to develop a shared vision and action plan for the uptake of sustainable wild-harvesting and trade measures in India.
Shri Ajit M. Sharan, Secretary to the Government of India, Ministry of AYUSH during his opening remarks at the workshop said, "MAP trade chains are complex, involving numerous entities such as collectors/farmers, middlemen, wholesalers, retailers, pharmaceutical companies etc. Stakeholder groups at various levels need technical support to manage MAP resources sustainably and increase income to collectors. I am glad that this workshop has brought together various stakeholders at one forum to discuss and map out the best possible strategy to manage MAPs trade effectively and sustainably." 
WWF India Secretary General and CEO Mr Ravi Singh said, "The regulation of trade in MAPs is vital for conserving the variety of medicinal plant species that are the bedrock of many livelihoods and form an important part of the health sector in India. The involvement of important stakeholders like NGOs and research organizations is key to achieving success in the MAPs conservation sector."
Dr Shekhar Kumar Niraj, Head of TRAFFIC's India office added, "To provide a framework to guide such initiatives, the FairWild Standard was developed by TRAFFIC, WWF, IUCN and other partners through a global multi-stakeholder consultation process involving experts from community groups, businesses, governments, science and social purpose organizations. The FairWild Standard has been recognized as a best practice tool to support implementation of the Convention on Biological Diversity's Global Strategy for Plant Conservation."
"In India's North-Western Ghats, TRAFFIC in partnership with AERF, one of the leading biodiversity conservation NGOs in the region, is working with local communities for conservation and sustainable use of sacred grove areas. To expand the project's impact and share the lessons learned from the past three years' of experience in the Western Ghats, TRAFFIC aims to promote further the uptake of the FairWild Standard more generally by India's MAP industry." 
The KNCF-funded workshop was conducted on various aspects of trade in MAPs including India's progress on MAP conservation and development challenges; good field collection practices; manufacturers of MAP products in India promoting fair trade and sustainability; standards and certifications schemes in India including the FairWild Standard and certification scheme; AERF-TRAFFIC's work in MAP conservation; voluntary certification scheme for medicinal plants in India; intertwining collectors' stakes, consumers' aspirations and conservational needs, role of the consumer in promoting MAPs conservation and Fair Trade, and outlining an action plan for the uptake of sustainable wild-harvesting and trade measures in India. 
Dr. S. K. Khanduri, IG (Wildlife), MoEFCC (Ministry of Environment, Forests and Climate Change) said, "The pattern of use of medicinal plants has changed and evolved over the years and it is important to recognize this trend. It is important to bring to MAPs the same level of importance that is attached to timber in forest management. Consultations such as this one form an important part in understanding the various issues involved in the MAPs trade in and from India across the range of stakeholders." 
It was agreed during the workshop that there should be regular consultations involving all stakeholders to ensure sustainability in the trade of MAPs.
---