Major ivory seizure in Thailand
Bangkok, Thailand, 27th February 2010—Customs officials at Bangkok's Suvarnabhumi international airport seized 239 African Elephant tusks weighing an estimated two tonnes earlier this week, reported to be the country's biggest ever ivory seizure.
---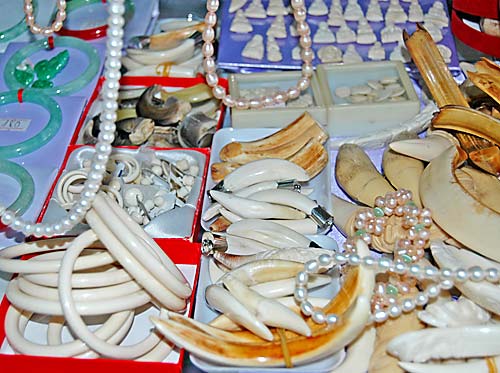 The ivory is said to have arrived on an Emirates flight from Dubai where it arrived from Nairobi, and was apparently destined for Lao PDR. The consignment had been falsely labelled as mobile phone parts. 
The seizure has close parallels to one at the same airport last August, where 316 pieces of raw ivory weighing just over 800 kg were confiscated. That cargo had arrived from East Africa via Qatar. 
In November 2009, a global analysis of ivory seizures identified Nigeria, the Democratic Republic of the Congo and Thailand as the three countries most heavily implicated in the global illicit ivory trade. 
The Elephant Trade Information System (ETIS) report, compiled by TRAFFIC on behalf of Parties to CITES (the Convention on International Trade in Endangered Species of Wild Fauna and Flora), also noted a remarkable surge in ivory seizures in 2009, suggesting an increased involvement of organized crime syndicates in the trade, connecting African source countries with Asian end-use markets. 
Recently, officials in Thailand have been stepping up their efforts to crack down on the illicit ivory trade with a number of ivory seizures, training for enforcement officers, and a proposed tightening of the regulations surrounding ivory in trade. 
Last year, a TRAFFIC report, The elephant and ivory trade in Thailand, highlighted Thailand's flourishing domestic illegal ivory trade. 
"While the government has taken a number of important steps since the report was released to address its internal ivory problem, this momentum needs to be sustained over the long-term before a measurable impact can be achieved," said Chris Shepherd, TRAFFIC Southeast Asia's Acting Regional Director. 
"There is still a lot of work required to regulate and control Thailand's domestic ivory market effectively." 
The latest seizure comes just days ahead of a "Buy Ivory, Buy Trouble" campaign being launched at Suvarnabhumi airport by the Department of National Parks, Wildlife and Plant Conservation (DNP) with technical and financial support from TRAFFIC. The campaign will urge travellers not to buy ivory. 
Thailand is a popular destination for illicit ivory because of its highly skilled carving industry that processes raw ivory into a variety of trinkets, amulets, statues, and jewellery. 
In March, government officials from Thailand will attend the 15th Conference of the Parties to CITES (CoP15), in Doha, Qatar, where the illicit ivory trade and nations' progress in tackling it will be a key issue under discussion.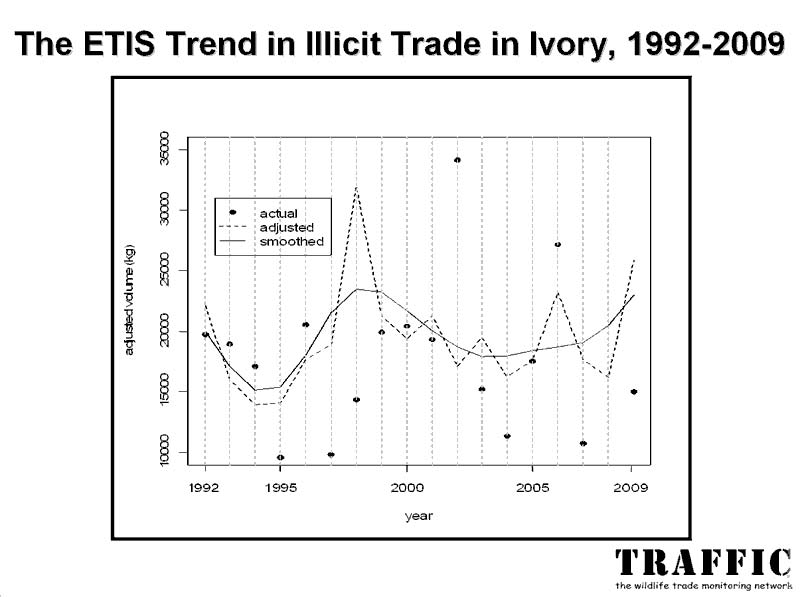 ---