How to tell wild-caught from captive-bred reptiles
Cambridge, UK, 25th February 2010—Ten enforcement agency officials from eight European countries attended a joint UK Border Agency (UKBA)–TRAFFIC Europe workshop this January in London, UK, to learn how to distinguish wild-caught reptiles from their captive-bred counterparts.
---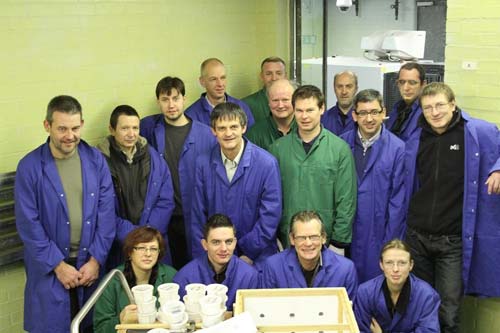 "False captive-breeding claims are increasingly being used to smuggle wildlife into Europe, particularly reptiles, so there is an urgent need to train European enforcement officials in this area," said Tim Luffman of the UKBA. 
The participants received theoretical and practical training from UKBA officials, TRAFFIC and other reptile trade experts on topics ranging from seizures and other border control measures to illegal trade and reptile smuggling methods, detection methods, and the use of forensics to tackle such crime. 
The workshop, which was financially supported by the European Commission (DG Justice), is the fifth such organized within the EU-TWIX (European Union Trade in Wildlife Information eXchange) project since 2008. 
EU-TWIX is an Internet tool which aims to facilitate the exchange of information and international co-operation amongst European enforcement officials. 
Previous workshops have been held in Belgium, Latvia, Italy and France. The next workshop will be held this summer in the Czech Republic, where the focus will be on illegal timber trade.
---