i
Worldwide, species are affected by direct threats related to trade, hunting and poisoning, which have decimated wildlife populations, and placed countless species at risk of extinction. The cumulative impact is on a shocking scale and signals a real need to rebalance humankind's relationship with wildlife.
In a landmark collaboration convened by Restore Our Planet, BirdLife International, Fauna & Flora International (FFI), TRAFFIC, and the Wildlife Conservation Society (WCS) have joined forces to tackle these direct threats that threaten the survival in the wild of some of the world's most vulnerable species. Find out more at RestoreSpecies.org
1 in 5
wildlife species is threatened with extinction, according to the latest global conservation status assessment

Illegal and unsustainable trade is pushing wildlife towards extinction the world over. This partnership brings the combined strength of leading conservationists together to tackle the issue head on

Thomasina Oldfield, Science, Research and Analysis Co-ordinator
latest reports and materials
Trade analysis, reports and risk assessments all form part of the way in which Restore Speces tackles unsustainable wildlife trade and illegal hunting. View the latest resources here.
Visit our resource library for the full TRAFFIC publication archive.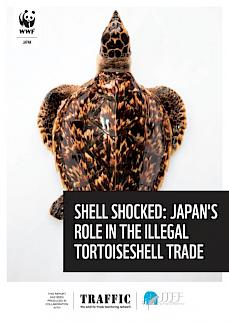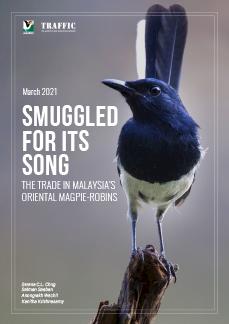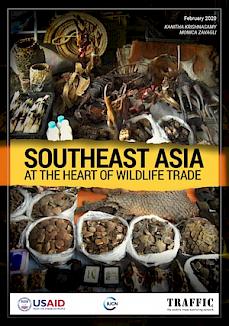 background
A landmark partnership to tackle the most pressing, direct threats to animal species worldwide
We are currently experiencing the sixth mass extinction in the history of the planet. The number of threatened species continues to increase and many species whose habitats are being conserved continue to suffer population declines.
Illegal and unsustainable trade, and illegal trapping, hunting, and poisonings are major contributing factors to the loss of wildlife and biodiversity. Southeast Asian Songbirds, freshwater turtles, parrots, and tortoises are currently in crisis due to illegal trapping and unsustainable trade driven by unrelenting consumer demand for the pet trade while many ungulate species such as Saiga Antelope have had their wild populations decimated by illegal hunting.
By harnessing the combined expertise and collaborative strength of all four partners, the Restore Species partnership is working to save threatened species by addressing the complex national and international issues driving species declines.
tackling the threats
illegal or unsustainable wildlife trade
Wildlife trade, much of it illegal and/or unsustainable, is driven by profits running into hundreds of millions of dollars. This trade poses a major threat to wildlife populations and can quickly reverse decades of conservation success. In recent years, lucrative markets for wildlife products, together with improved transport and communication links and new technology, have caused a drastic increase in illegal wildlife trade.
Restore Speces is addressing the trade in Asian songbirds, parrots, tortoises, freshwater turtles, and Carribean snakes and lizards; all of which are directly threatened by current levels of trade and consumer demand. A recent TRAFFIC study into Jakarta's flourishing tortoise and turtle trade for example found almost 5,000 individuals for sale, including Critically Endangered Ploughshare Tortoises, in just four months.87 species of tortoise or freshwater turtle are classified as Endangered or Critically Endangered by the IUCN Red List™.
We're working to embed wildlife protection into national legislation, change consumer behaviour, and combat wildlife crime and illegal trade.
illegal and unsustainable hunting
Historically, people have hunted wildlife for a range of reasons – particularly food and sport - and in the past, such activities were conducted at a scale that was sustainable and legal. In many cases, however, this is no longer true.
The methods used and the numbers taken have changed beyond measure, and new and more lucrative drivers of hunting have emerged. The survival of the targeted species which have to face many other pressures such as loss or deterioration of habitats is, in many cases, now in doubt.
poisoning
The inexorable increase in human populations around the world, along with increased exposure of wildlife to livestock, gives rise to a suite of socio-economic and health-related trends that threaten biodiversity.
One of these is poisoning, often related to supposed "problem" carnivores, but which has also become a convenient and silent way to kill animals for other reasons.
the partnership
preventing extinctions caused by illegal trade and hunting, and poisoning
focus species
explore the background trade threats to some of the species we're working on