---
Notes:
Individual project highlights can be found here.

The project examined implementation of the International Standard for Sustainable Collection of Wild Medicinal and Aromatic Plants (ISSC-MAP), which has subsequently been fully incorporated within the expanded FairWild Standard. The revised FairWild Standard was launched on 8th September 2010 (For more information, see http://www.fairwild.org/news/2010/9/8/revised-fairwild-standard-launched.html)

The contribution of the FairWild Standard to improving local livelihoods and conservation of wild plant diversity will feature during a series of events at the 10th Conference of the Parties (CoP) of the Convention on Biological Diversity (CBD) in Nagoya, Japan, from 18–29 October 2010. Events include a public one at Nagoya Gakuin University on 19th October and a CBD CoP 10 side event on 22nd October. More at: http://www.cbd.int/register/side-events/view.aspx?id=1761
---
About FairWild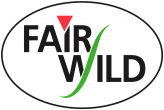 The increasing demand for wild plants—as ingredients for food, cosmetics, well-being and medicinal products—poses major ecological and social challenges. The pressure on potentially vulnerable plant species can endanger local ecosystems and the livelihoods of collectors, who often belong to the poorest social groups in the countries of origin.
As a response to these concerns, the FairWild Foundation is working with partners worldwide to improve the conservation, management and sustainable use of wild plants in trade, as well as the livelihoods of rural harvesters involved in wild collection. TRAFFIC has supported the development of the FairWild Standard, and now hosts the organization's Secretariat under a partnership agreement.