---
Notes:
for more information:
Ông Richard Thomas Điều phối viên Truyền thông
+44 (0)1223 331 981, (m) +44 (0)7921 309176
Enable JavaScript to view protected content.
---
About the Rufford Foundation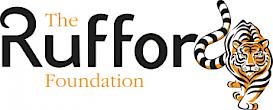 The Rufford Foundation is a UK registered charity which funds nature conservation projects across the developing world. To date the Foundation has awarded grants to over 4000 projects in 156 countries.
WWF

WWF is an independent conservation organization, with over 30 million supporters and a global network active in over 100 countries. WWF's mission is to stop the degradation of the Earth's natural environment and to build a future in which humans live in harmony with nature, by conserving the world's biological diversity, ensuring that the use of renewable natural resources is sustainable, and promoting the reduction of pollution and wasteful consumption. Visit www.panda.org/news for the latest news and media resources and follow us on Twitter @WWF_media.