---
Notes:
download Sweet Dreams in Russian
BACKGROUNDER
The report was published with the support of the Keidanren Nature Conservation Fund  (KNCF) and of Aktionsgemeinschaft Artenschutz (AGA) e.V.
To find out more about the role of wild plant trade in the COVID-19 response, see the following report.
The wild plants in your pantry – where did they come from? Mongabay article
About wild plants trade
An estimated 26,000 plant species have well-documented medicinal uses globally. Around 3,000 of them are traded internationally, the majority (60–90%) of these plants ingredients are wild-harvested. The future availability of plant ingredients to support human health—through medicines, food and well-being products—is dependent on prioritising the conservation and sustainable use of their source species in the long-term.
The value of the global trade in medicinal and aromatic plant species has almost tripled in recent years (from $1.3 billion in 1998 to $3.3 billion in 2018), based on the latest available UN Comtrade data. The world's top exporters are China, India, Germany, USA and Hong Kong SAR, while the USA, Hong Kong SAR, Germany and Japan, are the top importers.
There is little awareness of companies in consumer markets and among consumers about the need for responsible wild-sourcing practices. Simultaneously with the action in Kazakhstan, TRAFFIC and FairWild will engage stakeholders in consumer markets in Europe, through a range of initiatives supported through AGA (Action Campaign for Endangered Species), the German Postcode Lottery, and the Swedish Postcode Foundation, towards market transformation in liquorice supply chains.
---
About FairWild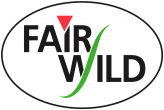 The increasing demand for wild plants—as ingredients for food, cosmetics, well-being and medicinal products—poses major ecological and social challenges. The pressure on potentially vulnerable plant species can endanger local ecosystems and the livelihoods of collectors, who often belong to the poorest social groups in the countries of origin.
As a response to these concerns, the FairWild Foundation is working with partners worldwide to improve the conservation, management and sustainable use of wild plants in trade, as well as the livelihoods of rural harvesters involved in wild collection. TRAFFIC has supported the development of the FairWild Standard, and now hosts the organization's Secretariat under a partnership agreement.