Writing competition to bring awareness of the threats facing Viet nam's wildlife
Viet Nam, with a population of over 80 million people, is also home to many rare species of fauna and flora that live throughout a diverse set of landscapes and habitats. However, widespread trade in wild animals alongside habitat destruction is threatening to destroy t.his rich natural heritage, with many species on the brink of extinction. 
---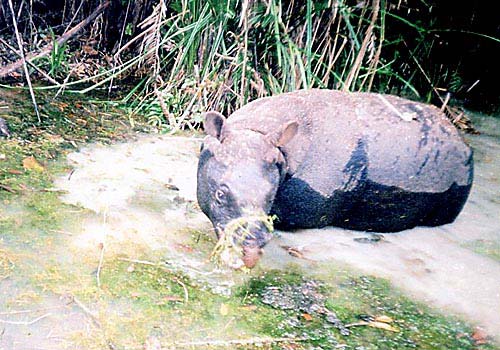 In order to help bring awareness to this issue in Viet Nam, TRAFFIC along with the Vietnamese government's Centre for Scientific and Professional Studies and Archives, Central Committee for Communication and Education (CCCE) are holding a writing competition open to Vietnamese nationals, overseas Vietnamese and foreigners living in Viet Nam.
Applicants are asked to submit an original piece of work in either English or Vietnamese that seeks to bring awareness to or analyse the illegal trade and consumption of endangered wildlife, their parts and derivatives as well as how to protect biodiversity in Viet Nam. 
The two top entries, to be jointly selected by TRAFFIC and CCCE, will be published in leading Vietnamese publications nationally.
In addition, the winners will also receive a fully funded trip to South Africa to view wildlife in the country's protected areas and learn more about South Africa's measures to protect its biodiversity and combat the illegal wildlife trade.
For a full description of the rules and requirements of the competition and the different categories and mediums in which participants can provide submissions, please download the official guidelines below. 
Guidelines in English and Vietnamese.
---