Wong's sentence increased to five years
Kuala Lumpur, Malaysia, 4th November 2010—Wildlife smuggler Anson Wong, sentenced to six months in jail in September, has seen his prison term raised to five years by a Malaysian High Court.
---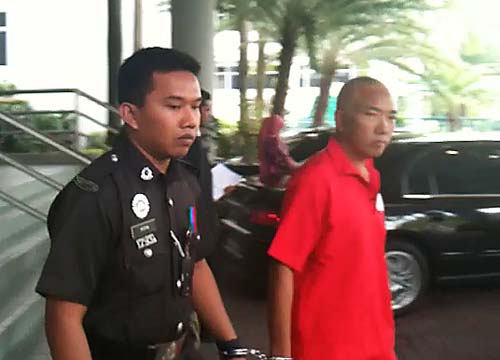 The change followed an appeal by the Attorney-General's Chambers over the earlier sentence.
In his judgement, Justice Mohtarudin Baki of the Shah Alam High Court said that the Sessions Court judge, who initially sentenced Wong, had not taken into account the large number of snakes in Wong's possession in his ruling.
Had the snakes escaped, the safety of the airport staff and passengers would have been in jeopardy, Justice Mohtarudin Baki said.
He added that the accused was motivated by profit and was willing to smuggle with no concern for the safety of those around him and had no regard for the law. In reaching his decision, Justice Mohtarudin also took into account public interest in the case, noting that it should always prevail.
He then said the earlier sentence of six-months jail and RM190,000 (USD61,500) in fines was overruled before going on to announce the new, increased jail term to a packed courtroom.
In addition to the longer prison sentence, the court also ordered the RM190,000 fine imposed on Wong in the previous judgment be returned to him as this was his first offence in the country.
Wong's defence counsel Datuk Seri Muhammad Shafee Abdullah immediately announced his intention to appeal the sentence.
"The message to wildlife smugglers in Malaysia is loud and clear: carry on as you are and you will be spending years of your life behind bars," said TRAFFIC Southeast Asia senior programme officer Kanitha Krishnasamy.
TRAFFIC Southeast Asia Regional Director, William Schaedla also expressed optimism over the sentence. 
"This is a great start. We hope Malaysia's new 'get-tough' stance will continue with investigations and convictions of other large-scale wildlife smugglers still operating in the country. 
"We also hope other nations in Southeast Asia take notice of today's watershed ruling. For far too long, countries in this region have allowed their reputations to be tarnished and their natural treasures to be taken by thieves. 
"This bold sentence shows they can address wildlife crime when the will is there."
---