TRAFFIC-trained EMIs record early successes
Cambridge, UK, 12 July 2007—On 10 July, National Enforcement Day, customs officers in South Africa, at OR Tambo International airport, announced the discovery of four rhinoceros horns weighing around 30 kg inside a suitcase bound for Indochina. 
---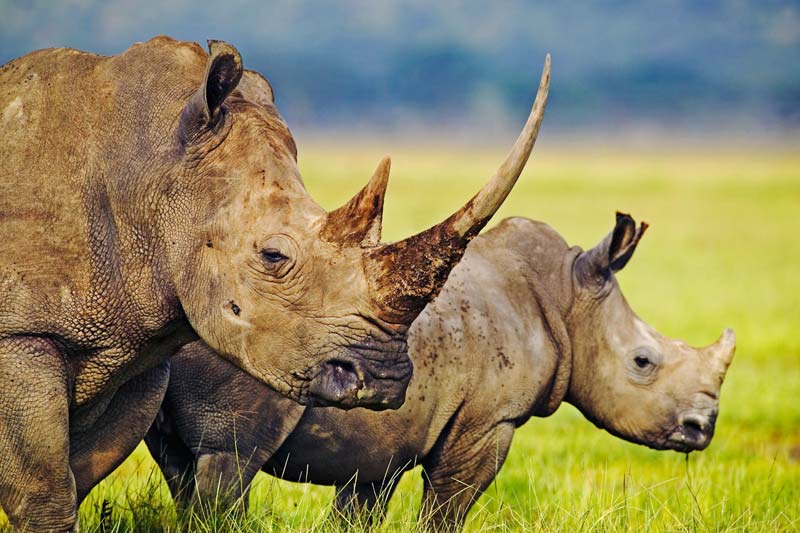 The identity of the seized horn was confirmed by members of South Africa's Environmental Management Inspectors (EMIs), nicknamed the "Green Scorpions", who had been closely monitoring the movement of wildlife products through two airports, looking for illegal contraband. 
TRAFFIC has helped train the Green Scorpions, on topics including the identification and detection of illegal wildlife products, and the implementation of international regulations relating to wildlife trade under the Convention on International Trade in Endangered Species of Wild Flora and Fauna (CITES). 
Earlier in the week, the Green Scorpions detected five boxes containing 300 CITES-listed corals illegally imported from Ghana. 
"It's exciting to see the practical demonstration of the value of TRAFFIC's training for enforcement officers in South Africa," said David Newton, TRAFFIC's representative in South Africa. 
"Smugglers of illegal wildlife products in the region should be aware: if they carry on their criminal activities, they will be caught." 
In a media statement, the EMI Department described the co-operation between Customs and the Green Scorpions in the rhino horn case as "a prime example of what can be achieved when effective cooperative governance is in place." 
Two men, both Vietnamese citizens, were apprehended and their passports seized. One remains in detention, pending a court appearance. 
---