Thousands of marine turtle eggs seized - again
Kuala Lumpur, Malaysia 9th August 2012—In a repeat of events that took place just over a year ago, authorities in West Kalimantan, Indonesia, on Saturday foiled an attempt to smuggle close to 4,000 turtle eggs into neighbouring Sarawak, in Malaysia.
---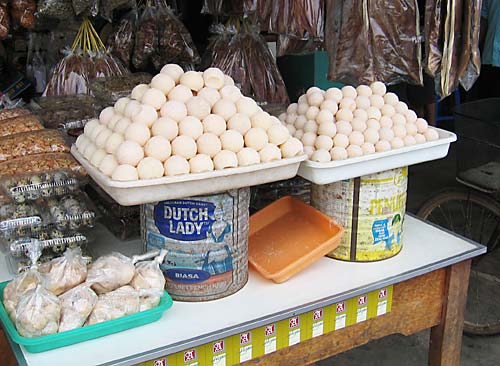 A multi-agency taskforce confiscated the 3,900 turtle eggs from a truck in the border district of Jagoi Babang where in April 2011 they stopped a truck driver carrying over 3,405 turtle eggs in a consignment declared as mangoes destined for the market in Serikin, Sarawak.
Jagoi Babang in the Bengkayang Province of West Kalimantan is a traditional transport hub for goods coming into the East Malaysian state of Sarawak. 
Indonesian media reported that the owner of the consignment seized on Saturday was released on humanitarian grounds and allowed to cross the border into Malaysia. The 50-year-old Indonesia woman was reportedly headed for a popular market in Serikin, Sarawak where she usually traded in various goods.
However, news reports also quoted officials as saying that the woman from Pemangkat, Sambas in Indonesia, would be called in for questioning.
Marine turtle eggs are in high demand as they are considered a traditional delicacy by some consumers and an aphrodisiac by others. They are commonly found in seizures in all three countries that share the island of Borneo—Indonesia, Malaysia (which includes the states of Sabah and Sarawak) and Brunei.
In August 2011 Brunei Marine Police seized 4,700 turtle eggs from a fishing boat that was attempting to smuggle them into Brunei from Malaysia, while in October the same year, Sabah Marine Operations Force seized 5,000 eggs being smuggled into the state in the waters off Kampung Forest, Sandakan.
In August 2010, Sabah Marine Police seized 6,250 turtle eggs that were being smuggled into the state, reportedly from a neighbouring country. Though enormous, this seizure paled in comparison to one in November 2008, in which they seized 10,000 marine turtle eggs reportedly smuggled into the country by a Philippine syndicate.
All marine turtles, including their eggs, are listed in Appendix I of the Convention on International Trade in Endangered Species of Wild Fauna and Flora (CITES) making any commercial trade across international borders illegal. Marine turtles are increasingly threatened by poaching of their eggs for commercial sale. Meat and shells of marine turtles, as well as whole stuffed specimens, are also illegally sold. All three countries sharing the island of Borneo are Parties to CITES.
"Authorities across Borneo must see the same patterns we do; surely they realise that it's the same story over and over again, and that for trafficking to end earnest co-operation, stronger enforcement, and more convictions are essential," said Chris R. Shepherd, Deputy Director of TRAFFIC in Southeast Asia.
"Marine turtles are not only an important part of the regions ecosystem but also a major attraction for tourists to the region. More must be done to stop criminals from decimating species and robbing people of legitimate and sustainable livelihoods."
---