Study sheds light on levels of illegal trade in USA and EU markets for a sample of wildlife species
Cambridge, UK, 13th May 2020—New research finds that border seizures of animal material added an average of almost 30% and 10% to US and EU reported legal trade levels respectively across the sample studied. These seizures can be used as a "minimum estimate" of the level of illegal trade in some threatened wildlife species.
The study compares seizures of animal products with legal wildlife trade volumes over time for various animals and products including live pythons, corals, and American black bear claws. 
---
The COVID-19 pandemic has increased debate about the future of wildlife trade at both global and local levels, and renewed calls for trade to be legal, sustainable, and managed to mitigate against disease risk. This research examined seizures as an estimate of the 'lower bound' of illegal trade into the USA and the EU and considers the implications for effective trade regulation. 
Derek Tittensor of Dalhousie University, and lead author of the study, says: 'Wildlife trade is a complex issue that many organizations are grappling with, but from a biodiversity perspective, we need to ensure that any trade that does occur is sustainable in terms of its impacts on source populations. The illegal trade adds an extra burden on top of legal trade, and trying to understand how extensive it is, while challenging, is important to help build a more complete picture of its impacts."
The findings demonstrate why seizure data should be considered – where possible –when deciding whether and at what volumes the international wildlife trade is sustainable, to ensure that it does not negatively impact species in the wild.  
In some cases, illegal seizures made up a significant proportion of the overall trade, for example the shells of Maxima Clams Tridacna maxima and leather products and items made from Indian Cobras Naja naja.  
The research, published in Conservation Letters, used a sample of 28 CITES-listed products imported into the USA from the 1980s to 2014, and 20 products imported into the EU between 2005 and 2014.  
While the relationship between levels of legal trade and seizures over time varied substantially between species and destination markets, there was an overall significant positive relationship between seizures and legal trade volumes into the USA.  This emphasizes the need for improved collation and sharing of seizure data as part of wider efforts to ensure sustainability in wildlife trade.
Kelly Malsch, Head of Species Programme, UN Environment Programme World Conservation Monitoring Centre (UNEP-WCMC), says: "The Covid-19 crisis has made clear that we need to rebalance the relationship between people and nature.  Ensuring a legal, sustainable, and safe wildlife trade that does not increase risk of zoonotic diseases is a crucial part of that process. This paper shows the complexity of the international wildlife trade, the need to strengthen trade monitoring data, and the importance of considering the totality of trade activities in policy and regulatory responses." 
"Detecting illegal trade, making arrests and seizures and subsequent successful prosecutions are essential actions to deter wildlife trafficking, and systems like the Trade in Wildlife Information eXchange (TWIX) helps both these processes and with the essential subsequent recording of data to help guide future interventions," says Katalin Kecse-Nagy, TRAFFIC's Director for Europe.
---
Notes:
This paper was authored by researchers from the Department of Biology, Dalhousie University;  the UN Environment Programme World Conservation Monitoring Centre (UNEP-WCMC); TRAFFIC; the US Fish & Wildlife Service Office of Law Enforcement; Fauna & Flora International; the UN Environment Programme; the Department of Earth, Atmospheric and Planetary Sciences, Massachusetts Institute of Technology; and CMEC, University of Copenhagen. The research was funded by the UN Environment Programme.
The full paper, 'Evaluating the relationships between the legal and illegal international wildlife trades', can be accessed here: https://conbio.onlinelibrary.wiley.com/journal/1755263x
The study analysed seizures of CITES-listed taxon-products by law-enforcement agencies in the US and EU and evaluated their association with reported legal trade volumes. The findings suggest a complex and nuanced temporal association between the illegal and legal wildlife trades. 
There are over 36,000 species listed in CITES. The research focused on animal products only (not plants) and considered a sample of 28 time-series for the US and 20 for the EU, due to stringent data selection.  
The 5 taxon-products with the highest ratios of seizures to importer-reported legal CITES trade (from all sources) for each of the US and the EU are below:
| | |
| --- | --- |
| US  |    EU   |
| Hawksbill Turtle Eretmochelys imbricata - (leather products & items)  |    Maxima Clam Tridacna maxima - (shells)  |
| Green Turtle Chelonia mydas - (bodies and carapaces)  |    Indian Cobra Naja naja - (leather products and items)  |
| Hawksbill Turtle Eretmochelys imbricata - (bodies and carapaces)  |    Queen Conch Strombus gigas - (shells)  |
| Asian Elephant Elephas maximus - (tusks and ivory products)  |    Greek Tortoise Testudo graeca - (live)  |
| Giant Clam Tridacna gigas - (shells)  |    Asian Elephant Elephas maximus - (tusks and ivory products)  |
Contacts
Haf Davies, Media and Digital Lead, UNEP-WCMC: +44 7952 920159, Enable JavaScript to view protected content. 
Dr Richard Thomas, Head of Communications, TRAFFIC. Enable JavaScript to view protected content., +447921309176.
Nathan Williams, Communications Executive, Press & Media, FFI, +44 (0)1223 749 010, Enable JavaScript to view protected content.
Alison Auld, Senior Research Reporter, Dalhousie University, 1-902-220-0491, Enable JavaScript to view protected content.
---
About UNEP
The United Nations Environment Programme (UN Environment) is the leading global environmental authority that sets the global environmental agenda, promotes the coherent implementation of the environmental dimension of sustainable development within the United Nations system, and serves as an authoritative advocate for the global environment.
About TRAFFIC

TRAFFIC is a leading non-governmental organisation working globally on trade in wild animals and plants in the context of both biodiversity conservation and sustainable development whose mission is to ensure that trade in wild plants and animals is not a threat to the conservation of nature. More information at www.traffic.org
About Fauna & Flora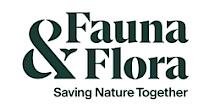 Fauna & Flora is a nature conservation charity protecting the diversity of life on Earth. For the survival of species and habitats, the planet and people. 
As the world's first international conservation charity, Fauna & Flora has been shaping best practice in community-focused conservation for over 120 years. Today, the charity works closely with local conservation partners in almost 50 countries to protect habitats, revive the ocean, reduce extinctions, stop illegal wildlife trade, combat climate change and influence global policy and corporate sustainability. www.fauna-flora.org