Second Anniversary of Lacey Act marked
Washington, USA, 18th June 2010—a joint EIA-WWF event took place this week on Capitol Hill to mark the second anniversary of the introduction of the amended Lacey Act in the US. 
---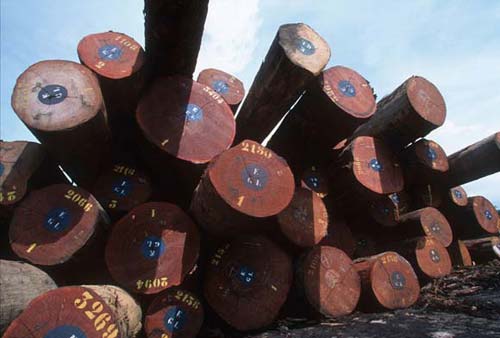 The Lacey Act was the first law of its kind to prohibit the import, sale or trade of wood and wood products in the USA that were illegally-harvested in their country of origin.
The Lacey Act has been pivotal in helping members of WWF's Global Forest & Trade Network (GFTN) initiative to deliver on their commitment to ensure timber used in their products is legally and responsibly harvested.
George White, Head of WWF's GFTN noted that more needs to be done to assist businesses and announced a new interactive Guide to legal and responsible sourcing, developed with input from TRAFFIC, and a suite of training seminars to be held in South-East Asia, to help suppliers meet legal requirements for exporting timber to the USA.
TRAFFIC's forestry programme has been closely involved in the development of the GFTN, whose members include more than 285 companies, including manufacturers, importers, distributors, retailers, forest owners and managers. 
TRAFFIC's input has included work of verification of timber supplies in countries including China, Viet Nam, Central African Republic, Democratic Republic of Congo, Republic of Congo and Gabon. 
"The work on verification of the legality requirements in these countries will support both the Lacey verification process and that of the impending EU 'due diligence' regulations," said Chen Hin Keong, TRAFFIC's Global Forest Trade Programme Leader. 
The Lacey Act is helping to shape policies elsewhere, with the European Union currently negotiating bilateral voluntary procurement agreements (VPAs), which focus on legal timber sourcing from certain producer countries , and it is also in the final stages of approving a "due diligence" regulation to curb illegal timber entering the European market. Similarly, Australia is also considering legislation to prohibit trade in illegal wood. 
"The US is still a major black hole for illegally sourced timber products globally and the Lacey Act is a vital response to that, but it is going to take a great deal of effort in the US and with partners internationally to make it work," noted Crawford Allan, Director of TRAFFIC North America.
---