Russian and Chinese Customs meet to tackle illicit wildlife trade
Vladivostock, Russian Far East, 16th July 2010—Chinese Customs officers met their counterparts in Russia earlier this month to discuss co-operation on tackling cross-border illicit wildlife trade. 
---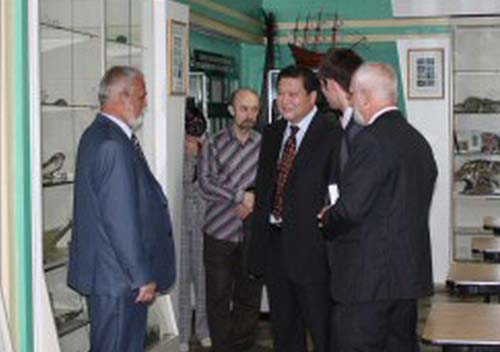 The meeting led to the signing of a protocol on collaboration between the Vladivostok branch of the Russian Customs Academy and Shanghai Customs Academy. 
TRAFFIC and WWF Russia warmly welcomed the move. 
"The collaboration between Russian Customs officers and their counterparts in China is an important step forward in efforts to stem the illicit cross-border trade in wildlife goods," said Natalia Pervushina, TRAFFIC's Programme Co-ordinator in the Russian Far East. 
Customs training and co-operation on wildlife protection were high on the meeting agenda, which took place from 5-9 July. 
Over more than a decade TRAFFIC and WWF Russia have helped train around 500 officers and students from the Vladivostok Customs Academy, assisted with implementation of a highly successful sniffer dog programme and published several training manuals on wildlife trade issues aimed at students and enforcement officers.
---