Prince William and Prince Charles speak out on tackling wildlife crime
London, UK, 27th November 2013—His Royal Highness The Prince of Wales Prince Charles and the Duke of Cambridge Prince William yesterday met with representatives from the United for Wildlife partnership, which comprises seven of the world's most influential conservation organizations and the Royal Foundation of The Duke and Duchess of Cambridge and Prince Harry. 
---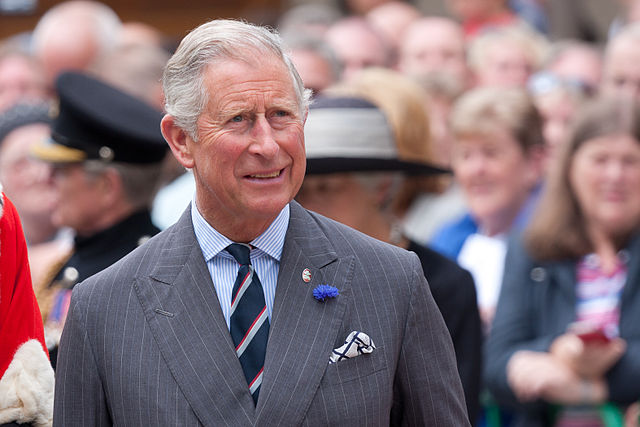 Prince William and Prince Charles were briefed on the outcomes of a study carried out by TRAFFIC on behalf of United for Wildlife and commissioned by the Royal Foundation into the impact of illegal wildlife trade on elephant, rhino, big cats and pangolin populations. 
The Princes also learned about effective solutions to address illegal wildlife trade from the Zoological Society of London, including the use of new technology such as drones, sensors, remote cameras employing human recognition technology, and other tracking devices to assist enforcement officers. 
Speaking during a tour of London Zoo, where Prince William and Prince Charles visited the Tiger enclosure, Prince William spoke about his plans for the United for Wildlife Partnership. 
He said he wanted to "get them in one room to focus their energy and their commitment to one cause—particularly obviously this illegal wildlife trade at the moment is such a big issue."
"The idea was that United for Wildlife can progress and we can really start the ball rolling and the momentum and really try and change and tackle this issue."
Prince Charles drew attention to the need to support NGOs working in this field, including TRAFFIC. He said: "One of the most important things is helping the NGOs who struggle away, particularly organisations like TRAFFIC and WildAid and the World Wildlife Fund, of which I'm president in the UK.
"They're doing a fantastic job but they're up against a huge series of obstacles.
He added: "The most important thing to remember, I think, is that you have to reduce consumption of illegal wildlife parts, whether it's ivory, or rhino horn, Tiger parts, or whatever from various endangered species.
The United for Wildlife partnership is a long-term commitment to tackle the global challenges to the world's natural resources so they can be safeguarded for future generations. The Duke of Cambridge is President of the collaboration.
The seven organizations within the United for Wildlife partnership include TRAFFIC's partners, WWF-UK and IUCN, the International Union for Conservation of Nature; together with Conservation International; Fauna & Flora International; The Nature Conservancy; Wildlife Conservation Society; and the Zoological Society of London.
Earlier, Prince Charles hosted at Clarence House a high-level media briefing on a Summit that will be hosted by the UK Government next February that aims to bring together high-level representatives from governments from around the world to define and agree joint commitments for tackling illicit wildlife trafficking.
---