NGO's unite to #StopWildlifeCrime in Europe
SWiPE LIFE project launches a new campaign to raise awareness of the true impact of wildlife crimes in Europe.
---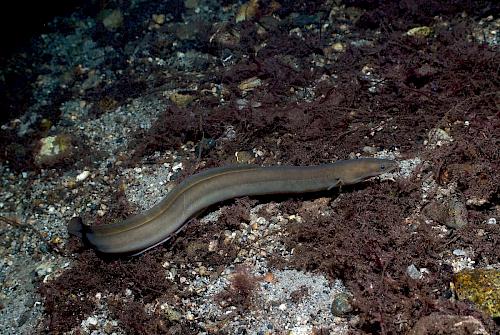 Wildlife crime is one of the largest transnational organised criminal activities worldwide, alongside counterfeiting, drugs and human trafficking. After habitat loss, unsustainable and illegal wildlife trade and associated wildlife crimes are the second-biggest direct threat to species. These illicit activities are frequently linked to other serious crimes such as fraud, money laundering and corruption. 
Europe plays a crucial role in the fight against wildlife crime. A great amount of illegal wildlife is traded from Africa through Europe to Asia – but some are destined for Europe. However, wildlife crimes also take place within the EU borders and threaten European species. This is the case for trafficked European species such as sturgeons and eels, but also poached animals, like bears or wolves, and illegally killed and poisoned endangered eagles and scavengers.
"Alongside habitat threats, the Critically Endangered1 European Eels, the young life-form also known as 'glass eels', are under pressure from trafficking to feed demand in Asian markets. This species has seen its population decrease by 90 % in recent years, but initiatives such as Operation Lake led by Europol provides examples of how cooperation between multilateral law enforcement can stop these criminals in their tracks," said Katalin Kecse-Nagy TRAFFIC's Director - Europe
With visuals inspired by crime investigation scenes, the Wild Crimes campaign aims to raise awareness and improve knowledge and understanding of the real impact of wildlife crimes. It seeks to draw social and political attention to these serious crimes inspiring action by both experts and society to recommit to our responsibilities to fight against them.
Public perceptions of wildlife crime are often reflected in law enforcement priorities and recognised by prosecutors and judges. It is hoped that by spotlighting the issue, that more wildlife crime cases can be uncovered, investigated and prosecuted: in turn, alleviating the criminal pressure on threatened species from Europe and further afield."
Annamaria Balogh, TRAFFIC's SWIPE Project Manager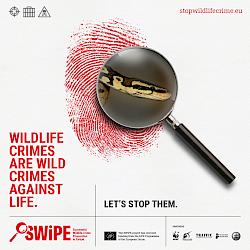 The campaign is part of the EU LIFE project SWiPE Successful Wildlife Crime Prosecution in Europe (SWiPE). It will be disseminated by WWF, Fauna and Flora International and TRAFFIC in Europe under the #StopWildlifeCrime.
It aims to raise the profile of wildlife crime and draw attention to the revision of the Environmental Crime Directive and the evaluation of the EU Action Plan Against Wildlife Trafficking. Therefore, this is a pivotal moment and an excellent opportunity for the future fight against wildlife crime in Europe. 
SWiPE Successful Wildlife Crime Prosecution in Europe (SWiPE)
---
Notes:
European Eel, Anguilla anguilla, is listed as Critically Endangered on The IUCN Red List of Threatened Species 2020
About the project
The SWiPE project (Successful Wildlife Crime Prosecution in Europe) is funded by the EU LIFE programme and aims at enhancing enforcement of laws and effective prosecution to counteract wildlife crime by improving the awareness and capacity of authorities to provide effective environmental compliance assurance, enhance cross-border knowledge exchange and increase cooperation.
Eleven countries participate in the project, including Bulgaria, Romania, Serbia, Bosnia-Herzegovina, Croatia, Slovakia, Hungary, Italy, Ukraine, Poland and Spain, with WWF Bulgaria as coordinating partner and with the participation of nine national and regional WWF offices, TRAFFIC, Fauna and Flora International and the Judicial Academy and State attorney's office of the Republic of Croatia.
The "Wildlife crimes are wild crimes against life" campaign has been created by Viernes.
Further information
Wildlife crime in figures, based on EU-TWIX data and TRAFFIC's assessment
The most prominent wildlife commodity groups seized in the EU in 2019 included medicinal/cosmetic products, corals, reptile bodies, parts and derivatives, live reptiles and live ornamental plants.
The main countries/territories of departure of illegal trade entering the EU in 2019 were Thailand, China, the USA and Indonesia.
A total of 6441 seizure records of protected species were reported for the EU in 2019 alone.
---
WWF

WWF is an independent conservation organization, with over 30 million supporters and a global network active in over 100 countries. WWF's mission is to stop the degradation of the Earth's natural environment and to build a future in which humans live in harmony with nature, by conserving the world's biological diversity, ensuring that the use of renewable natural resources is sustainable, and promoting the reduction of pollution and wasteful consumption. Visit www.panda.org/news for the latest news and media resources and follow us on Twitter @WWF_media.
About Fauna & Flora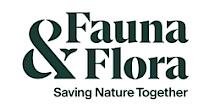 Fauna & Flora is a nature conservation charity protecting the diversity of life on Earth. For the survival of species and habitats, the planet and people. 
As the world's first international conservation charity, Fauna & Flora has been shaping best practice in community-focused conservation for over 120 years. Today, the charity works closely with local conservation partners in almost 50 countries to protect habitats, revive the ocean, reduce extinctions, stop illegal wildlife trade, combat climate change and influence global policy and corporate sustainability. www.fauna-flora.org