New Era Health Group makes formal commitment not to tolerate illegal wildlife trade
Beijing, China, 13th January 2015—New Era Health Group has become the first State-owned Chinese company to include a zero tolerance policy towards the use and gifting of illegal and endangered wildlife products within the company's formal Code of Conduct. 
---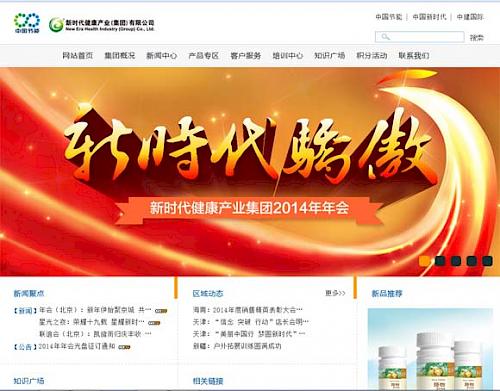 The move came after wildlife trade specialists from TRAFFIC and WWF were invited to talk to senior company representatives about wildlife conservation, forest protection, and other environmental issues as part of a series of environmental training lectures held at the company's headquarters in Life Science Park, Changping District, Beijing last month.
New Era's Code of Conduct for employees now includes a commitment that "consumption and procurement of illegal and endangered wildlife products, including but not limited to business banquets and gifts, is not permitted." 
The company has also committed to raise public awareness about the issue and ensure the policy is adhered to within the company's management structure and beyond. New Era also intends to promote messaging about biodiversity conservation and resource sustainability within other State-owned enterprises and the direct-selling industry. The company hopes their actions will contribute towards a better economy, society, environment and human health. 
"TRAFFIC warmly welcomes this initiative by New Era, which sends out a powerful message that will encourage private sector professionals and other consumers to move away from social use and corporate gifting of endangered wildlife products," said Zhou Fei, Head of TRAFFIC's China office. 
"Commitments like this from State-owned enterprises are important in our mission to combat illegal wildlife trade—changing the attitudes and behaviours of businesses helps to create an enabling environment so that the consumption of illegal wildlife products can be reduced across society." 
"TRAFFIC looks forward to supporting other businesses in following New Era's example." 
Ms Tan Jing, Corporate Social Responsibility Manager for New Era said: "For many years public welfare organizations have been essential partners in helping New Era achieve its conservation and environmental improvement aspirations. By adding a 'no consumption of illegal wildlife products' clause into its Code of Conduct, New Era is making a strong public statement against illegal wildlife trade."
In early 2013, New Era joined a Business Sustainability Alliance with WWF. Senior company representative have repeatedly expressed their official support for actions to fight illegal wildlife trade and advocated this to their employees and beyond. 
About New Era Health Industry (Group) Co., Ltd 
New Eras is a subsidiary of the China Energy Conservation Investment Corporation and is the only State-owned enterprise in the direct selling field. The company has been upholding the principle of "Improving the ecological environment, implementing low-carbon measures and leading on green issues." As a State-owned enterprise, the New Era Health Industry (Group) Co., Ltd is committed to responsible environmental protection policies.
website: http://www.5dgz.com
---