Launch of Environmental Police Wildlife Crime Hotline
Ha Noi, Viet Nam, June 2010 – Viet Nam's Environmental Police have launched a 24-hour Wildlife Crime Hotline as a new enforcement measure in the continuing battle against the illegal wildlife trade and other environmental violations and crimes.
---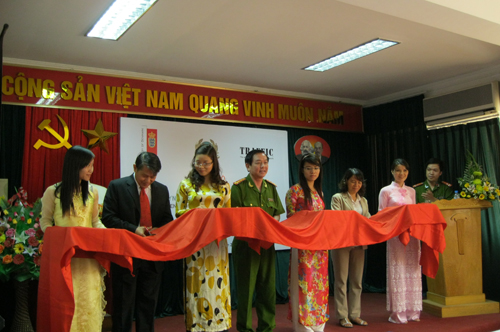 In Viet Nam, as in other parts of Southeast Asia, wildlife crimes, such as the illegal trafficking of endangered and protected plants and animals, are threatening many species with extinction. With the newly established wildlife hotline, government agencies, social organizations and the public alike will be able to report wildlife crimes and violations in Viet Nam to enforcement authorities using the toll-free number 1800 588875.
The hotline will be staffed 24 hours a day, seven days a week with trained Environmental Police officers ready to respond to calls from around the country.
The Environmental Police is one of the primary enforcement agencies responsible for handling violations of wildlife laws in Viet Nam and consider this a key tool that will help improve the detection and response to cases of wildlife crimes.
"The Government of Viet Nam has strong laws in place to stop the illegal trade of protected plants and animals and the Environment Police is committed to enforcing these laws; said Capt. Luong Minh Thao, Vice Director of the Department of Environmental Police. "The hotline has been set-up to step-up the fight against the illegal wildlife trade by providing officers with timely, accurate and complete information on crimes so that they can respond faster and more effectively.
Over 150 Environmental Police officers have been trained to operate the equipment and handle reports.
The hotline is funded by the Royal Danish Embassy and has been established with support from TRAFFIC, the wildlife trade monitoring network.
---