Judges to get tough on wildlife traffickers in South-East Asia
Kuala Lumpur, Malaysia, 13th December 2012—More than 30 Chief Justices and their designees attending the ASEAN 2nd Roundtable on Environmental Law and Enforcement last week agreed that the establishment of environmental courts was vital in creating a more systematic method of dealing with environmental crime perpetrators.
---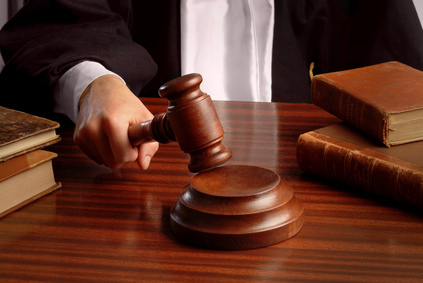 They also acknowledged the level of criminality that went into the illegal wildlife trade and noted that judgements meted out should reflect the enormity of these crimes.
The Roundtable held in Melaka, Malaysia, from 7-10th December 2012, brought together senior judges from the highest courts of Brunei Darussalam, Cambodia, Indonesia, Lao PDR, Malaysia, Myanmar, Philippines, Singapore, Thailand and Viet Nam. The event was supported by the Federal Court of Malaysia and the Asian Development Bank (ADB). 
Their comments came during a discussion following TRAFFIC's presentation at the roundtable, in a session on the current state of the environment in ASEAN countries. 
TRAFFIC highlighted the need for greater enforcement and judicial engagement in combating illegal wildlife trade. The formation of specialised environmental courts and the imposition of appropriate penalties were also stressed upon to demonstrate the role of the judiciary in environmental enforcement. 
TRAFFIC reiterated that currently prosecutions mostly involve lowly runners and mules and the major players are not pursued, investigated or brought to book. TRAFFIC also noted that institutionalised corruption, complacency and complicity were key factors identified as further fuelling the illicit trade in wildlife and emphasised the need for higher conviction rates of illegal wildlife goods users, which would inevitably lead to a reduction in demand. 
ASEAN Chief Justices and senior members of the judiciary shared information on environmental challenges and rules of procedure in environmental arbitration, acknowledging the differences within their respective legal systems. The panel also recognized that environmental law is a rapidly expanding field and it is an overwhelming task for judges to keep abreast of the development of environmental law as well as technical and scientific advancements in these areas. Other topics included rules of evidence for environmental cases, special remedies and recourse, and other innovative environmental processes. 
The Philippines highlighted its efforts, which include special procedures in environmental cases, and proposed that standardised judicial models be formulated. The Rules of Procedure for Environmental Cases, which came into force in the Philippines in 2010, aims to ensure the effective enforcement of remedies and redress for violation of environmental laws and to enable courts to monitor orders and judgements in environmental cases. 
Indonesia noted that while the establishment of environmental courts is crucial, it is also imperative that sufficient training and skills be provided to prosecutors and judges handling cases of this nature.
The Malaysian judiciary also illustrated its endeavours in the field of environmental justice with the establishment of the Environmental Court in September 2012. The Court is aimed at improving the administration of environmental cases at both Sessions and Magistrate courts. Judicial training programmes catering to judges have also been put in place.
The discussions concluded that as a key institution in all systems of governance, the judiciary is essential to the effectiveness of environmental legislation, and that the development of environmental jurisprudence is fundamental in upholding justice and environmental sustainability.
---